AyurDerm Bhramari Soothing Elixir (Vata, Pitta, Kapha)
$68
I
f you have sensitive skin, dry skin, mature skin, or acne-prone skin, AyurDerm's Bhramari Soothing Elixir is for you.  It's fast-absorbing and helps reverse signs of aging, minimizes, pore size, soothes irritation, and boosts radiance.  It also increases the skin's ability to resist environmental stress.  It delivers healing and protective benefits while it noticeably improves skin texture and radiance - within minutes.  Suitable for use for all skin types.
Ayurvedic ingredient
Vitamin E
:  An effective antioxidant that protects the skin from free radical damage while encouraging healing of the skin after sun-exposure and in-office treatments.
---
To use:
Cleanse first, then apply to skin before moisturizer, once or twice daily.
---
Ingredients
:
Cyclopentasiloxane
Ethylhexyl Cocoate
Dimethiconol
Glyceryl Linoleate (Vitamin F)
Glyceryl Linolenate
Tocopheryl Acetate (Vitamin E)
Lecithin
Glyocolipids
Dimethylmethoxy Chromanol
Phenoxyethanol

All doshas / skin types.
Features
Decreases inflammation and redness and will not clog pores or lead to breakouts.
Soothes irritation caused by topical medications and in-office treatments.
Vitamin F (essential fatty acid-rich linoleic and linolenic acids) provides antioxidant and emollient benefits that help the skin retain moisture.
Ceramides help enhance the skin's moisture retention and protective barrier function while maintaining skin firmness.
Paraben-free, sulfate-free; no animal testing. 1 fl. oz.
Shop by Dosha Type
Doshas and the Skin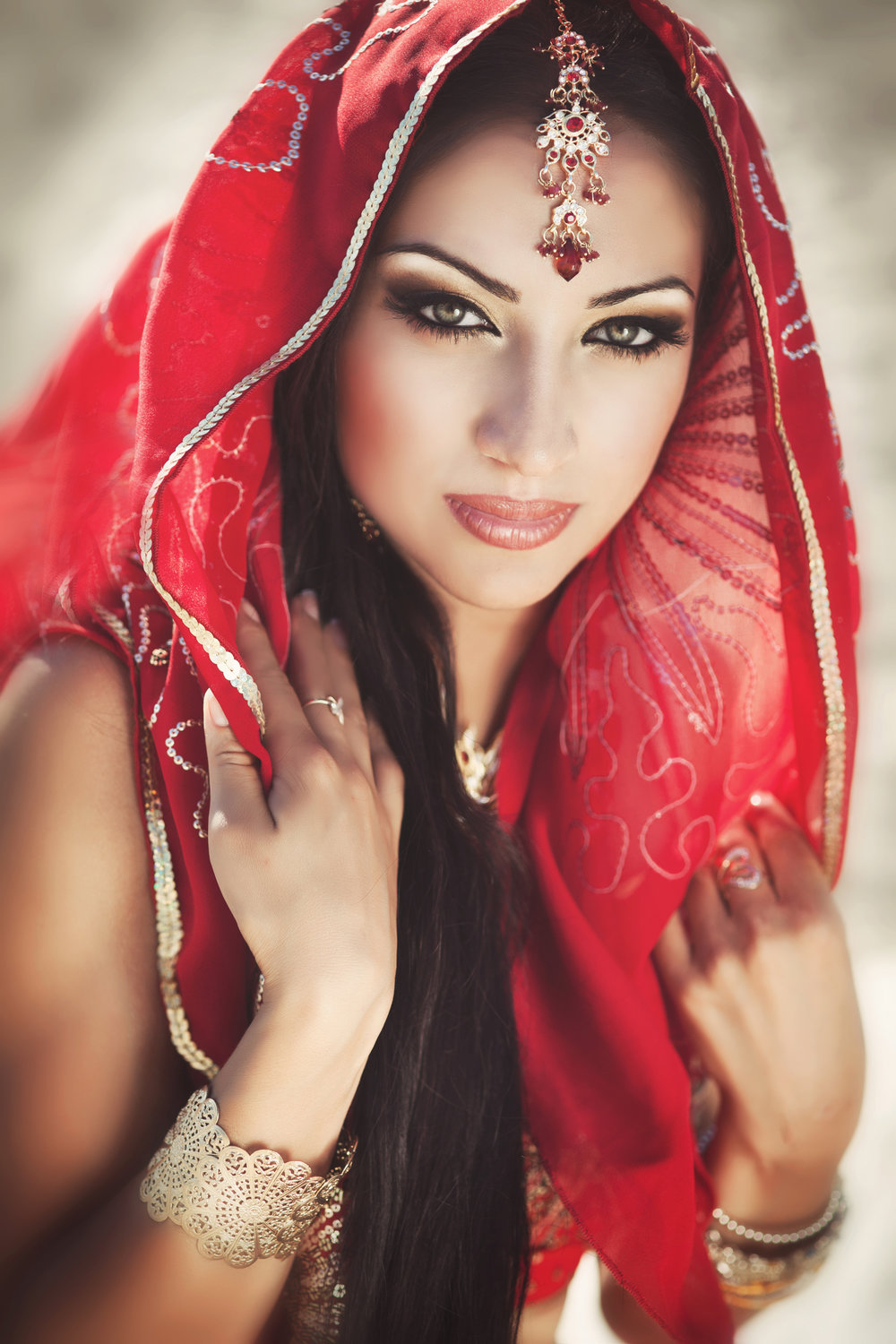 A
yurvedic medicine (Ayurveda) is one of the world's oldest medical systems.  It traces its roots to ancient India, more than 3,000 years ago.  Today it remains one of India's traditional health care systems.  Its concepts about health and disease promote the use of herbal compounds, special diets, and other unique health practices.  The government of India as well as institutes throughout the world support clinical and laboratory research on Ayurvedic medicine, within the context of the Eastern belief system.  Ayurvedic medicine, however, is not widely studied or employed as part of Western medicine.
Ayurveda focuses on the balance of three energies called
doshas
.  Each dosha has unique attributes for both the mind and body.  Each also has specific influences on the skin as well, in turn creating overarching "skin types" each of which has specific needs and challenges.  AyurDerm's products are formulated to address each dosha's impact on the skin using both traditional Ayurvedic ingredients that have been used and depended on for thousands of years, as well as the most effective modern ingredients available today.  It's important to keep in mind that each person has their specific individual dosha balance, so the skin may often exhibit signs of more than one dosha.  Ideally an Ayurderm skincare regimen is likely to include products geared toward multiple doshas thereby addressing multiple skin concerns.
---
The dosha symbol or symbols appears near each Ayurderm product, making it easy to pick.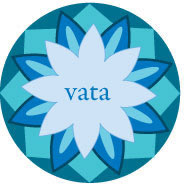 Vata (Air)
:  The Vata dosha represents movement, and manifests as normal to dry skin.  Vata skin types often exhibit visible signs of aging such as fine lines, wrinkles, discoloration and loss of firmness in addition to dryness, flaking and dark under-eye circles.  Vata skin needs moisture and ingredients that help reinforce and rebuild the skin.  
SHOP VATA-SKIN PRODUCTS
---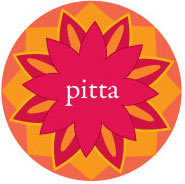 Pitta (Fire)
:  The Pitta dosha represents transformation and light, and generally appears as combination and/or sensitive skin.  Pitta skin types are prone to redness and irritation, as well as excess oil, acne, unwanted pigment and inflammation.  Pitta types require lightweight moisture and ingredients designed to soothe and calm the skin.  
SHOP PITTA-SKIN PRODUCTS
---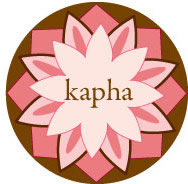 Kapha (Earth)
: The Kapha dosha represents structure and stability, and is associated with normal to oily, young, healthy skin.  Kapha types are prone to dull, sluggish skin due to toxin accumulation, as well as excess oil, enlarged pores and acne. Kapha types require detoxifying ingredients and products designed to maintain its youth and health.  
SHOP KAPHA-SKIN PRODUCTS
About AyurDerm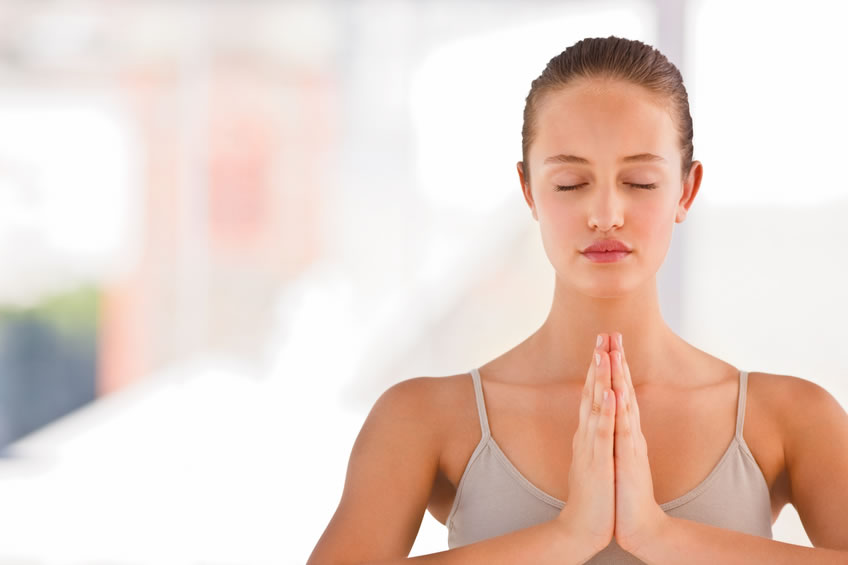 Namaste.
AyurDerm combines the traditional Indian Ayurvedic approach to wellness and spirituality with skin care cutting-edge technology.  The happy result is a line of skin care products backed by 5,000 years of continuous practice and by modern research.  AyurDerm has created treatments for the entire spectrum of skin types and concerns.
AyurDerm formulas combine natural botanicals and advanced cosmeceutical ingredients.
Active ingredients are at medical-grade concentrations.
All formulations are clinically tested to ensure proper results.