CyberDERM Exfoliant Reveal
$29
E
xfolinat Reveal is CyberDERM's classic exfoliant.  It contains 8% glycolic acid and 15% arginine.
The more we age, the more we are exposed to damaging sun and pollutants.  It's inexorable - intracellular glue causes surface cells to stick together and become dead cells.  They sit on the top layer of the living skin cells, the epidermis.  Exfoliant Revel is effective in helping unglue the dead cells and its 8% glycolic acid thereby effectively exposes the new living cells.
Glycolic acid is one of the family of Alpha Hydroxy Acids - AHA's.  Because of its small molecular weight it can be very effective and is suitable for daily use by most people, but by the same token can be irritating for a few.  It does include the amino-acid Arginine for improved tolerability.
CyberDERM uses an innovative form of glycolic acid in Exfoliant Reveal.  It's buffered with 15% of the amino acid Arginine, which effectively reduces the rate of entry of the glycolic acid into the skin and thereby increases it's tolerability.  In other words, you receive the full benefits of glycolic acid while diminishing stinging sensations, inflammation or irritation.  In addition, arginine also has some additional antioxidant benefits for skin care.
Exfoliant Reveal can be used as weekly treatement or a daily treatment if used alone.  If your skin is dull, rough, or dry, you'll see it become smoother, softer, and begin to glow.  It can be used in combination with other targeted treatment products when it can enhance the absorption active ingredients of the other treatment products into the skin.  It is also beneficial for those suffering from mild acne.
This product has a pH of 3.5 and is therefore well suited for effective exfoliation.  It conforms with Health Canada guidelines for the minimum pH of a product with glycolic acid.
---
Ingredients
•  Aqua    •  Glycolic Acid (8%)    •  PVP    •  Arginine (15%)    •  Caprylhydroxamic Acid    •  Caprylyl Glycol    •  Glycerin   
Features
Exfoliant in an eco-friendly measured dose pump applicator.
Improvement in skin hydration - with 8% glycolic acid and 15% arginine.
Improvement in skin texture, tone, and pigmentation from sun damage, or post-inflammatory pigmentation (PIH).
Improvement in the appearance of dry, thickened, or sun-damaged skin.
Reduction in the appearance of fine lines in the skin.
About Cyberderm
Cyberderm Laboratories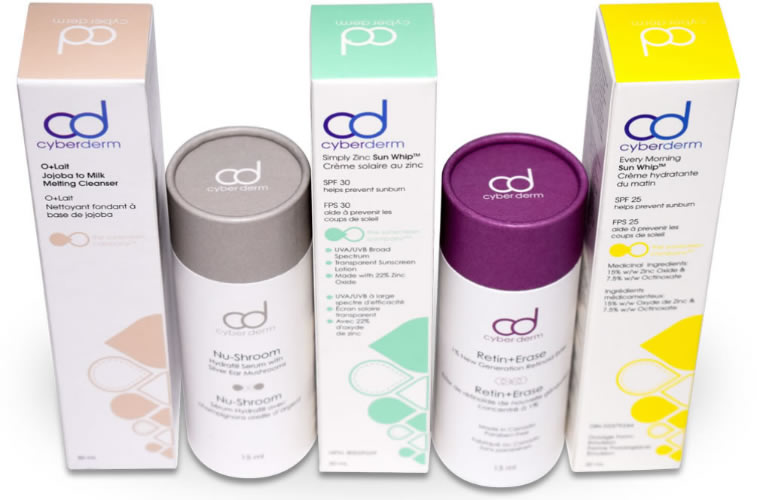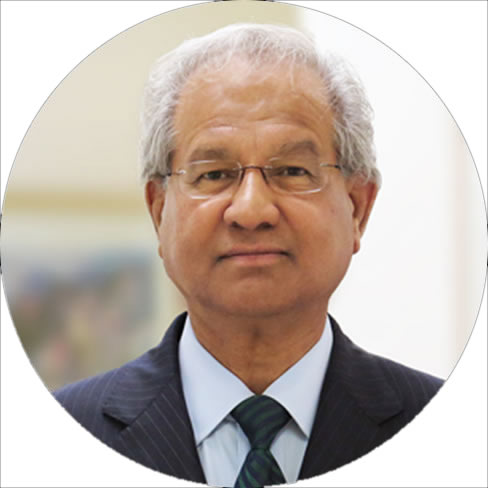 CyberDERM was created by two husband-and-wife physicians, with a chemist and a daughter, created products they could use within their practice.  CyberDERM was founded when a patient asked Dr. Denis Dudley, a high-risk OB/GYN and endocrinologist, whether a specific sunscreen was safe to use during her pregnancy.  Dr. Dudley had not previously thought about product safety in that way and as a result, he consulted a dermatologist - his wife Dr. Sharyn Laughlin.  Similarly she had also never scrutinized a sunscreen from that perspective.  Together, they began to delve into the world of skincare product formulations.  Their research, in partnership with their chemist, Tom Heinar, led them to develop and run prototype trials over a fifteen year period.  The results of their efforts were were first bottled in 2008 when their daughter Sara Dudley joined their team.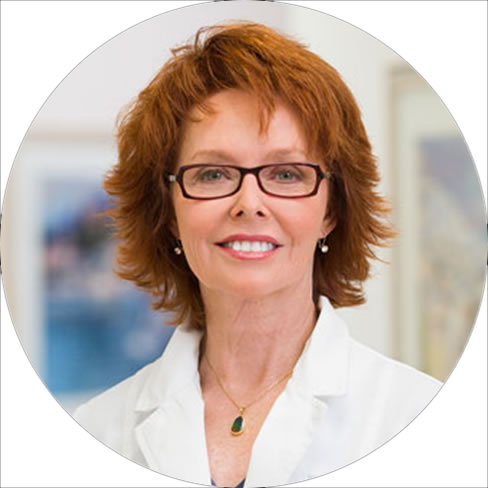 The products they created feature the best and latest advances in the science of formulations, and they're backed by the credibility of medical professionals.  Every product created, is created with the premise of being safe, aesthetically elegant, and most importantly, effective.  For simple needs like cleansing and hydrating, they are curated without feeling minimalistic.  Some products have only 4 ingredients but they are exceptional ingredients and in high concentrations.  Other products like original Sun Whips™ and the anti-aging or de-pigmenting creams explore how active ingredients can work in synergistic combination to tackle complicated issues.  CyberDERM products are created with intention, and without compromise.  The full line aims to support your every-day skincare routine while maintaining its original ethos of being both safe and effective.