CyberDERM H2O Hydration
$48
G
reat anti-aging benefits and moisturizing are provided by CyberDERM's H
2
O Hydration formula.  It is an olive-based daily moisturizer, mimicing the skin's own barrier and permitting the active ingredients to penetrate deeply.  It provides light-weight moisture and can be included in your day and night regimens.
The formulation contains three key ingredients: Tetrapeptides, Ectoins, and Resveratol.
Tetrapeptides
:  These increase the production of new collagen by reinforcing the cellular matrix of the skin.  Hyaluronic and elastin molecules are also reinforced.  These are all important building blocks that break down as we age, making the skin loose, losing its plump, elastic quality.
Ectoins
:  Two functions are performed by ectoins, a naturally bio-active substance.  The skin's defense mechanisms against UV and environmental stressors are both stimulated.  And the production of essential proteins is encouraged to help repair cellular damage to the skin.
Resveratol
:  This super anti-oxidant can have the same benefit as drinking 300 glasses of wine a day - and without the objectionable side effects.  It "vacuums up" free radicals, preventing further oxidative damage.
H2O Hydration is a daily moisturizer and a great one.  Use it daily in the morning and before Sun Whip™ or alternately in the evening as part of your daily regimen.
---
Ingredients
•  Aqua •  Cetearyl Olivate    •  Sorbitan Olivate    •  Cetyl Palmitate    •  Sorbitan Palmitate    •  Propanediol    •  Ectoin    •  Tetrapeptide-21    •  Simmondsia Chinensis (Jojoba) Seed Oil    •  Allantoin    •  Resveratrol    •  Gluconic Acid    •  Sclerotium Gum    •  Xanthan Gum    •  Caprylhydroxamic Acid    •  Caprylyl Glycol    •  Glycerin    •  Butylene Glycol   
Features
Hydration and Skin Stimulation - in an eco-friendly measured dose pump applicator.
Reinforces the Cellular Matrix of the skin, bringing back elasticity and plumpness.
Stimulates the skin's own defense mechanisms, protecting against UV and other environmental stressors, encouraging production of essential proteins.
Contans a powerful punch of Resveratol, a blockbuster anti-oxidant, sopping up free radicals to prevent oxidation damage to the skin.
Provides substantial hydration to the skin with great anti-aging benefits.
About Cyberderm
Cyberderm Laboratories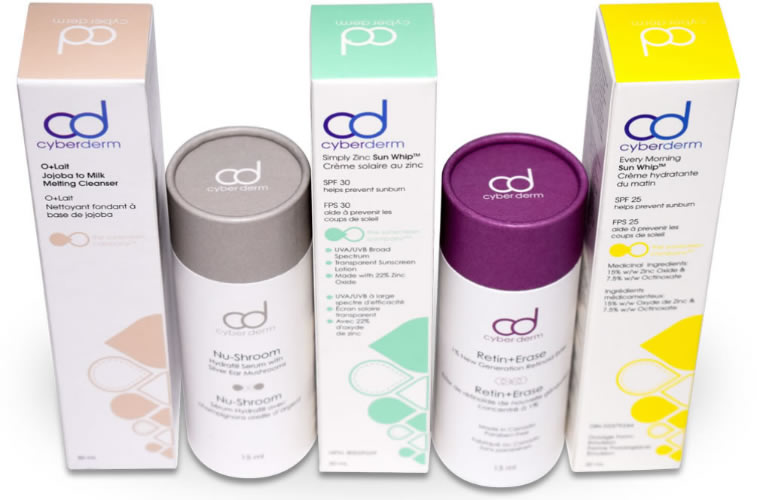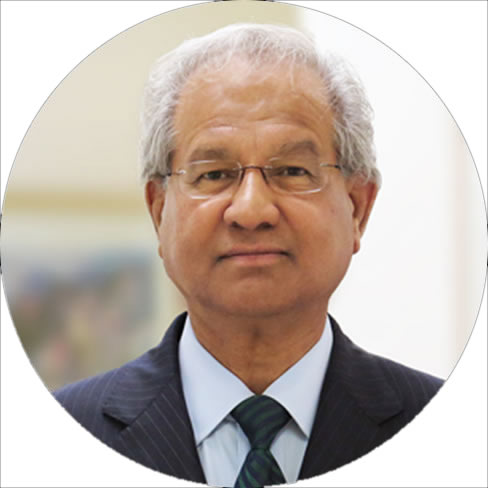 CyberDERM was created by two husband-and-wife physicians, with a chemist and a daughter, created products they could use within their practice.  CyberDERM was founded when a patient asked Dr. Denis Dudley, a high-risk OB/GYN and endocrinologist, whether a specific sunscreen was safe to use during her pregnancy.  Dr. Dudley had not previously thought about product safety in that way and as a result, he consulted a dermatologist - his wife Dr. Sharyn Laughlin.  Similarly she had also never scrutinized a sunscreen from that perspective.  Together, they began to delve into the world of skincare product formulations.  Their research, in partnership with their chemist, Tom Heinar, led them to develop and run prototype trials over a fifteen year period.  The results of their efforts were were first bottled in 2008 when their daughter Sara Dudley joined their team.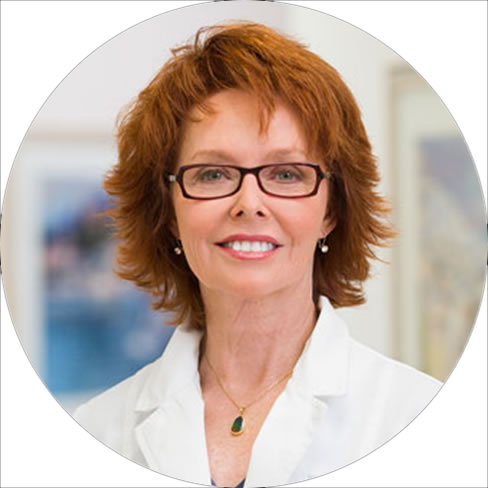 The products they created feature the best and latest advances in the science of formulations, and they're backed by the credibility of medical professionals.  Every product created, is created with the premise of being safe, aesthetically elegant, and most importantly, effective.  For simple needs like cleansing and hydrating, they are curated without feeling minimalistic.  Some products have only 4 ingredients but they are exceptional ingredients and in high concentrations.  Other products like original Sun Whips™ and the anti-aging or de-pigmenting creams explore how active ingredients can work in synergistic combination to tackle complicated issues.  CyberDERM products are created with intention, and without compromise.  The full line aims to support your every-day skincare routine while maintaining its original ethos of being both safe and effective.