CyberDERM PM Anti-Age
$76
D
esigned to disappear into the skin almost immediately, CyberDERM's PM Anti-Age is a serum-like lotion.  It is made to deal with the various ways that skin ages, resulting in a perfectly designed approach for those concerned with both preventing and treating visible signs of aging.
Chromosomal telomeres, the end parts of DNA shorten with age, stress and oxidative UV damage.  Renovage™ has been demonstrated, clinically, to prevent telomere shortening in skin cells.  Collagen and elastin fibers are support from below, as if they were springs in a mattress.
Typically, within a week or two of use expect noticeably brighter skin as a result of the active component Turmeric (or tumerone) at a concentration of 1.3%.  Additional there's a stable anti-oxidant in the form of a purified molecule EUK-134.  It serves to continuously soak up free radicals and hydrogen peroxide, both of which are known to be very damaging and to increase the signs of aging in the skin.  EUK-134 mimics certain critical enzymes, caalase, and super oxide dismutase which, combined, can execute multiple cycles scavenging free radicals.  Most other anti-oxidants can only do one cycle.  Another active ingredient Renovage™ works to improve skin cellular function and helps to increase the life of skin-critical fibers like elastin and collagen.  And last but not least, Gorgonian Sea Whip, which is a type of sea algae from specific areas of the Caribbean Ocean, is matched with Red Cranberry Seed Oil.  The combination calms inflammation and works to reduce the appearance of red tones.
---
Ingredients
•  Aqua    •  Cetearyl Olivate    •  Sorbitan Olivate    •  Sodium Polyacrylate    •  Hydrogenated Polydecene    •  Trideceth-6    •  Curcuma Longa (Turmeric) Root Extract    •  Caprylic/Capric Triglyceride    •  Tepronone (Renovage)    •  Sea Whip Extract (Gorgonian Sea Whip)    •  Vaccinium Macrocarpon(Cranberry) Seed Oil    •  Caprylhydroxamic Acid    •  Caprylyl Glycol    •  Glycerin    •  Ethylbisiminomethylguaiacol Manganese Chloride (EUK 134)
Features
Anti-aging formula promptly absorbed into the skin in an eco-friendly measured pump applicator.
With EUK-134, Turmeric or Tumerone, Renovage, Cranberry Seed Oil and Gorgonian Sea Whip
EUK-134 creates multiple continuous cycles of free-radical scavenging - not just one as do most other anti-oxidants.
1.3% Turmeric produces noticeably brighter skin after one or two weeks of use.
Elastin and collagen life-cycles are extended. Fine lines, age spots and pore size are reduced.
About Cyberderm
Cyberderm Laboratories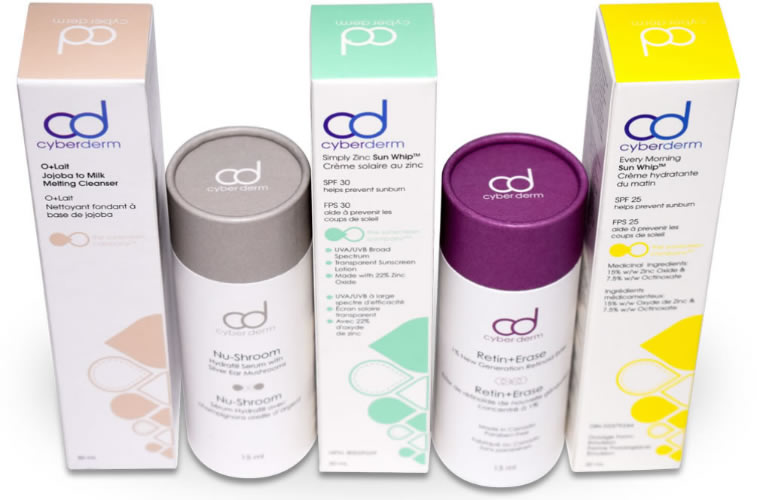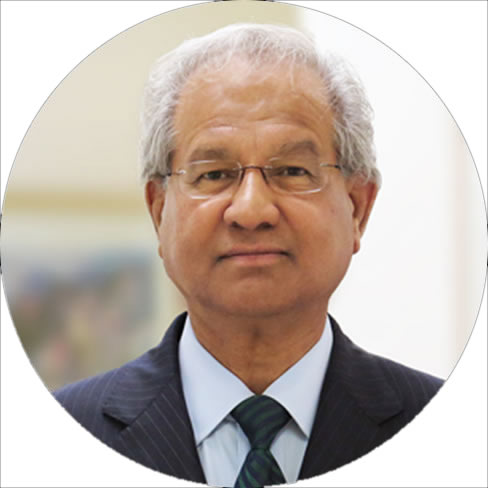 CyberDERM was created by two husband-and-wife physicians, with a chemist and a daughter, created products they could use within their practice.  CyberDERM was founded when a patient asked Dr. Denis Dudley, a high-risk OB/GYN and endocrinologist, whether a specific sunscreen was safe to use during her pregnancy.  Dr. Dudley had not previously thought about product safety in that way and as a result, he consulted a dermatologist - his wife Dr. Sharyn Laughlin.  Similarly she had also never scrutinized a sunscreen from that perspective.  Together, they began to delve into the world of skincare product formulations.  Their research, in partnership with their chemist, Tom Heinar, led them to develop and run prototype trials over a fifteen year period.  The results of their efforts were were first bottled in 2008 when their daughter Sara Dudley joined their team.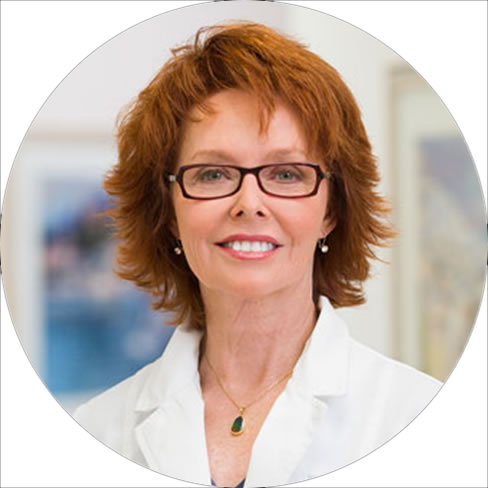 The products they created feature the best and latest advances in the science of formulations, and they're backed by the credibility of medical professionals.  Every product created, is created with the premise of being safe, aesthetically elegant, and most importantly, effective.  For simple needs like cleansing and hydrating, they are curated without feeling minimalistic.  Some products have only 4 ingredients but they are exceptional ingredients and in high concentrations.  Other products like original Sun Whips™ and the anti-aging or de-pigmenting creams explore how active ingredients can work in synergistic combination to tackle complicated issues.  CyberDERM products are created with intention, and without compromise.  The full line aims to support your every-day skincare routine while maintaining its original ethos of being both safe and effective.