CyberDERM Simply Zinc Sun Whip Ultra SPF 50 Facial Sunscreen - with 25% Zinc Oxide
$40
C
yberDERM's new formulation of Simply Zinc Sun Whip Ultra contains a whopping 25% Zinc Oxide which enables a
true
SPF 50!  Combined with Norwegian Spruce Extract, anti-oxidant benefits are additionally provided.  It'll change how you feel about sun screens.  It has a completely new light weight feel and an incredible list of ingredients.  Foregoing a sunscreen daily will become a thing of the past.  This formula is ultra-luxurious dries on the skin almost instantaneously, as soon as it's applied.  It has a sheer light tint applicable to all skin tones.
This newly developed sunscreen can be used by everyone and should be used by everyone.  And that includes those with a history of skin cancer, photo-aging, hyperpigmentation etc.
---
Medicinal Ingredient
25% Ecocert (w/w) Zinc Oxide (ZinClear)
Ingredients
Aqua
Caprylic/Capric Triglyceride*
Cococaprylate/Caprate*
Polyglyceryl-3 Polyricinoleate*
Isosearic Acid*
Polylactic Acid*
Coconut Alkanes*
Sodium-Phospho-Magnesium Silicate
Carthamus Tinctorius (Safflower) Oleosomes*
Picea Abies Extract
Propanediol*
Titanium Dioxide
Stearic Acid
Alumina
Cerium Dixoide
Caprylyl Glycol
Silica
Aluminum Hydroxide
Polyhydroxysearic Acid
May contain black, yellow red iron oxides (Cl 77499, Cl77492, Cl77491)
Phytic Acid
Sodium Hydroxide
* Denotes Ecocert Certified Organic ingredients.
Features
SPF 50 Facial Sunscreen with 25% Zinc Oxide and Norwegian Spruce Extract
Has a new, light-weight feel and dries instantly on application.
Contans a concentrate of 25% zinc oxide providing excellent protection from UVA rays.
Ultra-luxurious formula has a sheer, light tint, suitable for all skin tones.
Perfect for those with sensitive skin and/or pigmentation issues as well as those who desire additional anti-aging benefits.
SPF 2020 Update
SPF and Sunscreen Myths
We'll examine types of Ultra-Violet (UV) rays from the sun, sunscreens, and clarify the meaning behind SPF factors in sunscreens.
UVA vs UVB
The sun's rays that are most damaging to our skin are called ultraviolet (UV) rays - of which there are two types,
UVB
and
UVA
.
UVB

Responsible for sunburn.
Major factor in skin cancer including deadly Melanoma.

UVA

Penetrate more deeply into the skin.
Also play a role in skin cancer causation.
Play a greater role in premature skin aging and wrinkle formation (photoaging).
Sunscreens:
Incredibly, there are approximately 500 times more UVA rays in sunlight than there are are UVB rays. So it's obviously very important to protect your skin from the myriad damaging UVA rays. Time-honored
chemical
sunscreens have been effective in blocking UVB rays, but for UVA rays, not so much. Today, sunscreens are available containing zinc oxide and/or titanium dioxide provide a
physical
barrier to the sun's rays. For a sunscreen to protect against both UVB and UVA rays, the sunscreen label MUST provide "
broad-spectrum
" protection and MUST say so on the label. Broad-spectrum protection sunscreens containing antioxidants provide an additional layer of protection.
SPF, FDA, and Labeling
The only way to get 100% protection from the ultraviolet rays of the sun is to stay inside! But who wants to stay inside? But all is not lost! You can get a high level of protection by using a good sunscreen. Start by reading the labels of the sunscreens you buy, and in addition to making sure the sunscreen is a broad spectrum sunscreen, consider the SPF factor.
In the main, SPF ratings deal
only
with UVB rays. SPF 15 covers 93% of UVB rays, while and SPF 30 covers 97% of UVB rays - a meaningful difference. SPF 50, however, only gives 1% more protection, covering 98% of UVB rays. Protection over SPF 50 is incremental at best and often only "imagined" by the manufacturer. Also, the FDA introduced new labeling requirements a few years ago in order to clear up a lot of confusion. The FDA requires labels to state whether re-application is required after 40 minutes or after 80 minutes.
To Sum Up
Broad Spectrum stated on the label
Contains titanium dioxide and/or zinc oxide
In addition contains antioxidants
At least SPF 30
About Cyberderm
Cyberderm Laboratories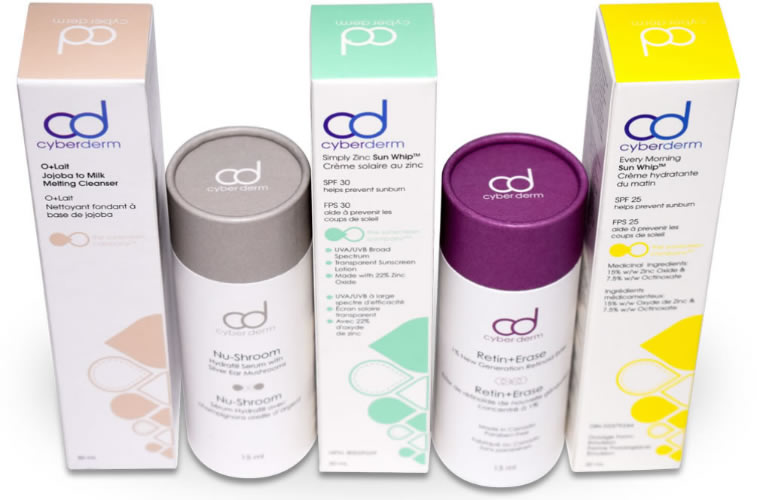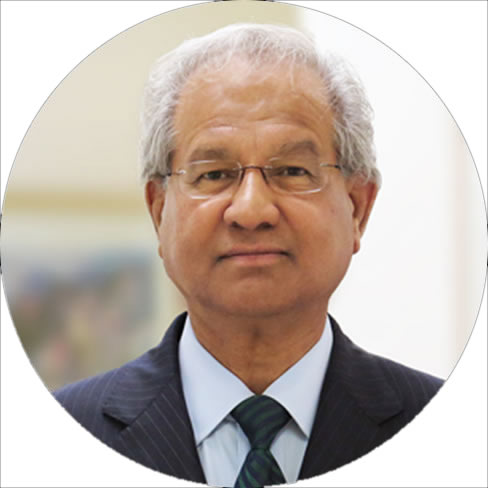 CyberDERM was created by two husband-and-wife physicians, with a chemist and a daughter, created products they could use within their practice.  CyberDERM was founded when a patient asked Dr. Denis Dudley, a high-risk OB/GYN and endocrinologist, whether a specific sunscreen was safe to use during her pregnancy.  Dr. Dudley had not previously thought about product safety in that way and as a result, he consulted a dermatologist - his wife Dr. Sharyn Laughlin.  Similarly she had also never scrutinized a sunscreen from that perspective.  Together, they began to delve into the world of skincare product formulations.  Their research, in partnership with their chemist, Tom Heinar, led them to develop and run prototype trials over a fifteen year period.  The results of their efforts were were first bottled in 2008 when their daughter Sara Dudley joined their team.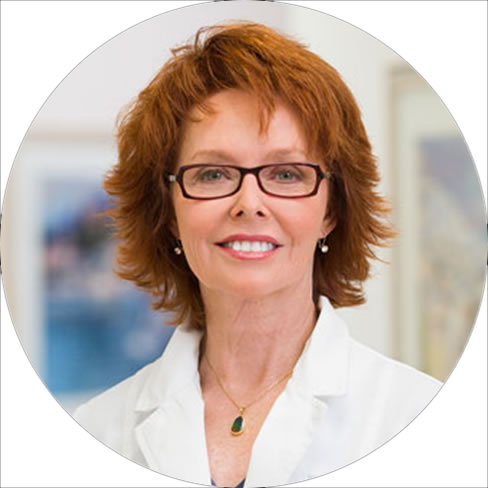 The products they created feature the best and latest advances in the science of formulations, and they're backed by the credibility of medical professionals.  Every product created, is created with the premise of being safe, aesthetically elegant, and most importantly, effective.  For simple needs like cleansing and hydrating, they are curated without feeling minimalistic.  Some products have only 4 ingredients but they are exceptional ingredients and in high concentrations.  Other products like original Sun Whips™ and the anti-aging or de-pigmenting creams explore how active ingredients can work in synergistic combination to tackle complicated issues.  CyberDERM products are created with intention, and without compromise.  The full line aims to support your every-day skincare routine while maintaining its original ethos of being both safe and effective.