Foster and Lake Shave Answers Shave Oil
$16.50
$14.99
I
f you want a superior quick and clean shave you'll love Foster and Lake's Shave Answers Shave Oil.  It's all natural, and made with Coconut Oil and Meadow Foam Seed Oil, forming transparent liquid that goes on clear and remains clear.  You can actually see where you're shaving!  Never miss an errant hair again while you reduce bumps, nicks, rashes, and razor burn.  And while you shave you'll be hydrating, conditioning, and moisturizing your skin.  Shave Answers Shave Oil is completely unscented; no harmful chemicals or synthetic lubricants.  Only the highest quality ingredients get the job done.  There are over 300 applications in each bottle - an extraordinary value.
---
To Use:
• Wash the area to shave with warm water and a mild soap for one to two minutes. • Rinse, then and place 3 to 5 drops of Shave Answers Shave Oil the palm of your hand. • Gently massage into the area to shave. • Shave in short strokes in the direction of the hair growth. Re-wet areas if the blade begins to drag. • When finished, rinse with cold water to cool the skin.
Consider using no-burn Bermotti Aftershave that moisturizes skin all day with Jojoba and a light Bergamot scent.
Features
All natural fragrance-free shave oil.
Delivers a superior, quick, and clean shave - and you can actually see where you're shaving.
No fragrance, no harmful chemicals, and no synthetic lubricants.
Moisturizes, hydrates, and conditions the skin.
300+ applications in a 4 oz. bottle.
Ingredients Explanation
Have Answers™ Shave Oil - Ingredients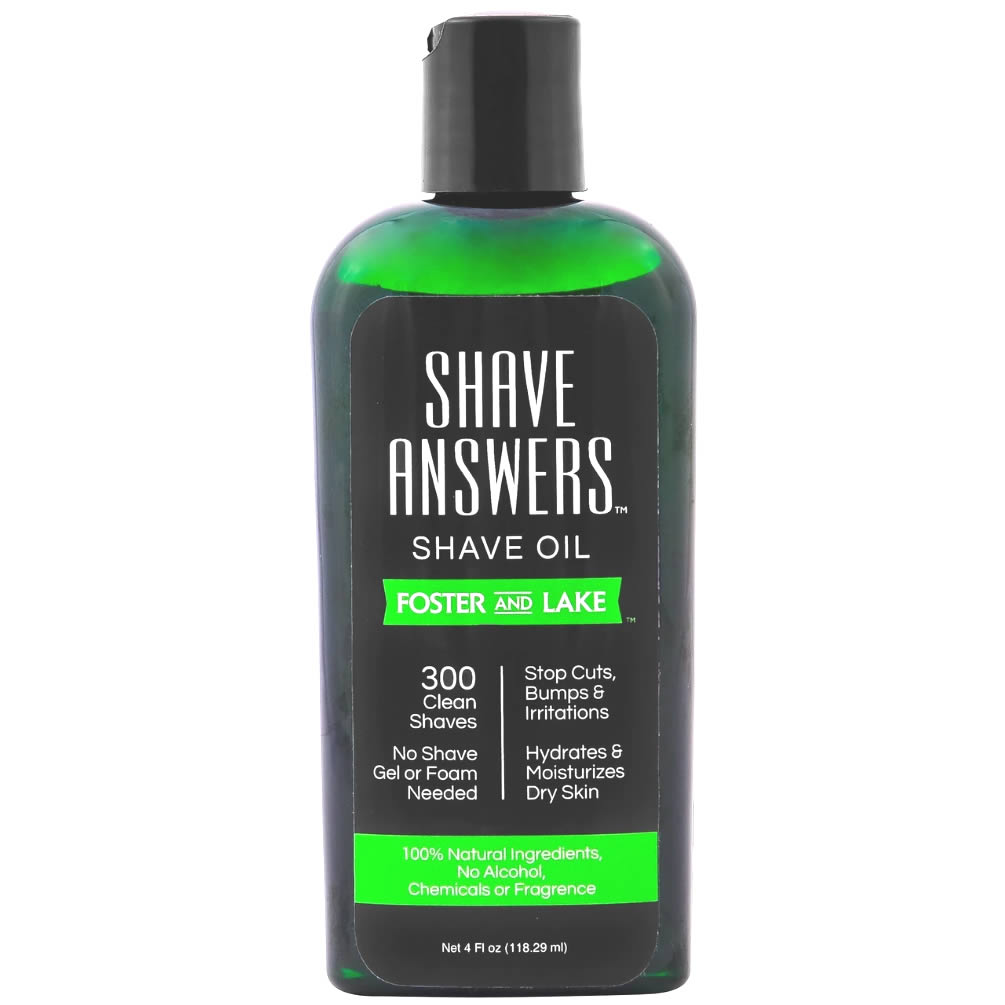 Fractionated Coconut Oil
In Skin Care
Coconut oil is well-known for its use in beauty treatments. When applied to the skin or hair it penetrates deeply, nourishes, moisturizes, and softens.  This occurs due to the high protein content which helps to repair the skin.  It is often used to aid in healing cracked skin and discolored patches.  It contains capric acid and caprylic acid both of which work as antioxidants and disinfectants.  Also, the low molecular weight of the oil means it can easily penetrate the hair shaft.
When Shaving
Coconut oil is used to great effect in Foster and Lake's Shave Oil.  It creates a smooth surface for razors, at the same time as it nourishes and soothes the skin.
Anti-Bacterial Protection
Fractionated coconut oil has antibacterial properties and can be used to create a natural treatment for wounds.
---
Meadow Foam Seed Oil
Meadow Foam seed oil is extracted through the cold-pressing of the seeds of Limnanthes Alba plant, which produces an antioxidant-rich oil with amazing skin softening and moisturizing properties.  The annual flowers are easy to grow and often used by farmers as a rotation crop - very Eco friendly.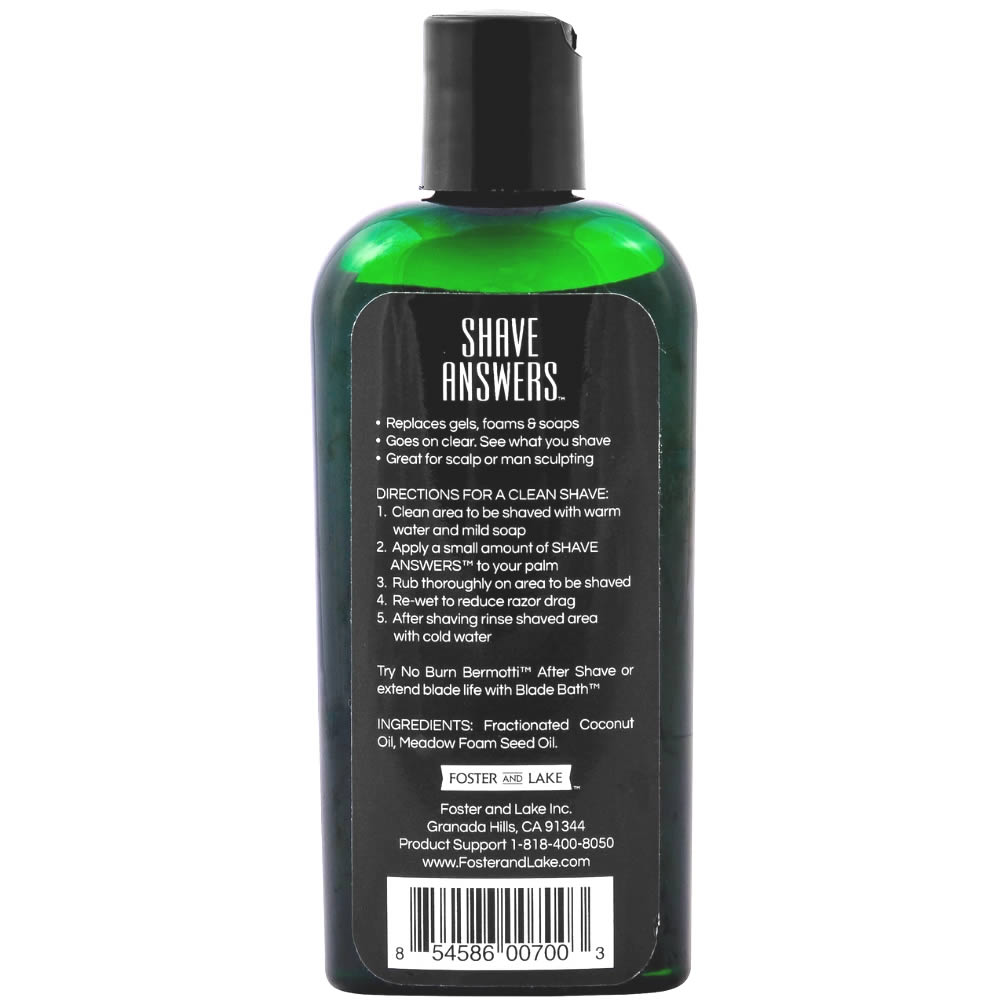 Reduces Wrinkles
Because of the high levels of antioxidants that it contains, and the ease with which it is absorbed, Meadow Foam seed oil is very popular in products as a moisturizer.  It easily penetrates deep down onto the skin to lock in moisture while the antioxidants it contains help to fight off the signs of aging such as fine lines and wrinkles or stretch marks.  The powerful antioxidants in the oil help to fight the damage that can be caused by free radicals.  As a result, skin can maintain its soft and smooth look, while the Meadow Foam Seed Oil helps prevent wrinkles and lines.
Natural Preservative
Meadow Foam seed oil is one of the most stable "carrier oils" in use today.  It is so stable that it will prevent other oils from becoming rancid, even when exposed to the air or to heat.
Anti-Aging
Meadow Foam Seed Oil is also a wonderful natural anti-aging moisturizer.  It contains tocopherol and Vitamin E, both of which are serve very well to nourish and hydrate the skin.  It's also a great help in balancing-out the production of sebum.  Thus it can be an excellent moisturizer for you if you have oily skin or if your skin tends to get greasy during the course of the day.