Hair Restore Conditioner is Lightweight and Smells Great Improving the Appearance of Thinning Hair
$35
$29.99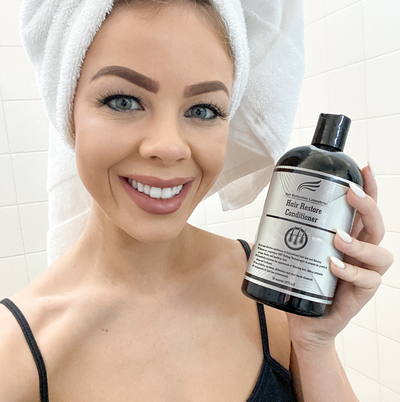 C
ontaining a proprietary blend of amino acids, essential oils, plant extracts, antioxidants, and nutrients, it helps fight hair loss, reverses hair thinning, and encourages healthy hair growth.  Used in conjunction with Hair Restore Shampoo or Professional Strength Hair Restore Shampoo, it forms an unbeatable, powerful team to support and maintain the growth of healthy hair. Scientifically formulated, our anti-hair loss conditioner helps dramatically improve the appearance of thinning hair via proprietary DHT Halting Technology. There's no better combination available.
Principal Ingredients
:
Black Seed Oil: Rich in anti-oxidants and fatty acids helping to cleanse the hair and scalp and strengthen the hair.
Saw Palmetto: Encourages optimal hair growth by targeting DHT, the principal genetic factor in hair loss.
Caffeine: Stimulates hair follicles in order to grow thicker and stronger hair.
Pisum Satlvum (Pea) Extract: Containing a high concentration of isoflavones it can positively influence the appearance of healthier, thicker hair.
Pumpkin Seed Oil: With phytosterol beta-sitosterol naturally included, it can reduce the damage caused by DHT, thereby improving the quality of the hair.
Green Tea Extract: Rich in polyphenols, Green Tea Extract can help stimulate hair follicles, improve hair anchoring, and promote stronger, healthier-looking hair.
Cayenne Fruit Extract: Capsaicin in the extract stimulates blood circulation providing necessary nutrition to the hair follicles, supporting growth of thicker, healthier, and more voluminous hair.
How to Use
:
Use daily following Hair Restore Shampoo. Apply generously to the hair and scalp, leaving in for 3-5 minutes for maximum benefit of the hair-reviving ingredients. Rinse completely with warm or cool water. Style as usual.
Ingredients
:
Aqua (Deionized Water)  •Aloe Barbadensis Leaf (Aloe Vera Gel) Juice  •Behentrimonium Methosulfate  •Cetearyl Alcohol  •Zemea (Corn) Propanediol  •Cetrimonium Chloride  •Cocos Nucifera (Coconut) Oil  •Helianthus Annuus (Sunflower) Oil  •Glycerin  •Dimethicone  •Cyclopentasiloxane  •Cyclotetrasiloxane  •Argania Spinosa (Argan) Oil  •Silk Amino Acids  •di-Panthenol  •Butyrospremum Parkii (Shea) Butter  •Biotin  •Serenoa Serrulata (Saw Palmetto) Extract  •Camellia Sinensis (Green Tea) Extract  •Polygonum Multiflorum (He Shou Wu) Root Extract  •l-Tyrosine  •Simmondsia Chinensis (Jojoba) Oil  •Prunus Amygdalus Dulcis (Almond) Oil  •Caffeine  •Rosmarinus Officianlis (Rosemary) Oil  •Niacin  •Soy Isoflavones  •Nigella Sativa (Black Cumin) Seed Oil  •C12-15 Alkyl Benzoate  •Hydrolyzed Collagen  •Cucurbita Pepo (Pumpkin) Extract  •Pisum Sativum (Pea) Extract  •Menthol  •Mentha Piperita (Peppermint) Oil  •Cayenne Pepper Fruit Extract  •Isopropyl Palmitate  •Lamium Alba (White Nettle) Extract  •Parfum (Fragrance)  •Phenoxyethanol  •Ethylhexylglycerin
Features
The best shampoo to help support healthy hair growth. Optimizes hair and scalp quality.
Improves the appearance of hair strength, volume, and thickness. Effective for both men and women.
Formulated to be the most effective shampoo to maintain full, healthy hair. Safe to use of chemically treated or colored hair.
Helps repair thin, wispy, and frail hair. Maximizes thicker, more voluminous hair growth.
Loaded with 25 DHT blockers - effective in fighting male and female genetic hair loss.
Drastically reduces shedding, hair fall-out and breakage. Minimizes the appearance of thinning hair.
Formulated with ingredients known to improve the fullness of hair as well as health and shine.
Sulfate free. Paraben free. No harsh chemicals. No animal testing. No drugs or side effects.
FAQ
FAQs for DHT Blocking Shampoo
E
ngaging in a hair loss/hair thinning regimen means you need a solid foundation.  The best foundation begins with a quality shampoo; one that contains no sulfates, no parabens, no silicones, and no artificial ingredients.  It should also contain ingredients to remove the hormone that causes genetic hair loss and hair thinning in both men and women.  And that's DHT.  Hair Restoration Laboratories' DHT Blocking Shampoo is that foundation!
If you are just beginning to experience hair loss or not yet experiencing hair loss, Hair Restoration Laboratories' DHT Blocking Shampoo can be an excellent method by which to help prevent or dramatically delay the onset or progression of hair loss.
What Is DHT And Why Does Removing It From Your Scalp Help Reverse Hair Loss?
Both male and female pattern-baldness is an extremely common condition.  It has been scientifically well established that the main cause of genetic hair loss is Dihydrotestosterone, or DHT.  DHT is a hormone produced by testosterone.  When testosterone combines with a certain enzyme (5-alpha-reductase, an enzyme involved in steroid metabolism), the result is the production of DHT.

Unfortunately, DHT wreaks havoc on hair follicles.  It forms a bond with the androgen receptors at the base of the hair follicles.  This ultimately causes shrinking of the hair follicles and, after a while, either hair loss, hair thinning, or both.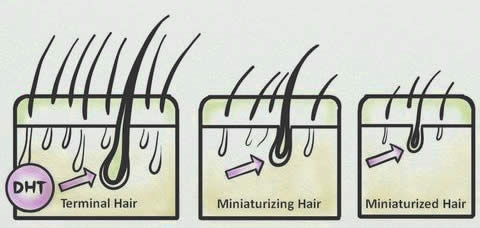 To reverse hair loss, the DHT must be removed from the body.  There are existing medications that can help in reducing the DHT in the body, but they are prescription medications and prescribed for men only (i.e. finasteride).  If you are already using one of these medications, augmenting them by using a topical DHT blocker will enhance your efforts and effectiveness in fighting hair thinning and hair loss.  Even if you are not taking prescription medication, you can nevertheless help block DHT levels in your body by using a shampoo containing ingredients that can inhibit 5-alpha-reductase.  Inhibiting 5-alpha-reductase prevents DHT from connecting to the scalp's androgen receptors, thereby preventing hair loss and miniaturization of hair follicles.  Hair Restoration Laboratories' DHT Blocking Hair Loss Shampoo contains a number of ingredients (described below) that studies have shown to have the ability to inhibit the activity of 5-alpha-reductase, thus helping to reverse hair loss and to regrow stronger, healthier hair.
What Are The Main Ingredients That Make The DHT Blocking Shampoo Unique And So Effective?
Salvia Miltiorrhiza Root Extract
Studies establish that this extract improves blood circulation to the hair follicle.
Ligusticum Chuanxiong Root Extract
Studies establish that this extract has a beneficial effect on hair, reduces hair loss, makes hair silky, glossy and manageable.
Astragalus Membranaceus Root Extract
Known for its adaptogen properties, this extract is rich is polysaccharides, which are nutrients critical to hair follicle health.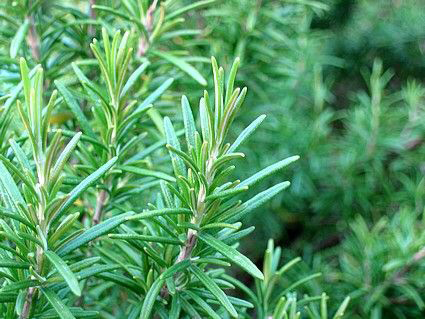 Camellia Japonica Seed Oil
In research studies, this extract has demonstrated potent antioxidant properties with the ability to inhibit the production of DHT.
Argania Spinosa Kernel Argan Oil
A natural oil that is rich in vitamin E and essential fatty acids.  This ingredient provides extensive conditioning and helps combat hair dryness and damage, in addition to diminishing frizz.
Biotin (Vitamin H)
An essential B-vitamin that promotes hair growth and aids in overall hair health.  This ingredient strengthens both the hair follicle and the hair shaft, from which the hair grows.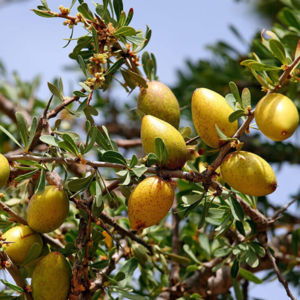 Soy Isoflavones
Studies establish soy isoflavones promote hair growth by increasing dermal levels of insulin-like growth factor (IGF-1).
Tocopherol
Also known as Vitamin E, this ingredient is an antioxidant and intensive hair conditioning vitamin.  It also softens the hair, provides essential healthy-hair nutrients, and soothes & protects the scalp.
Nicotinic Acid/Niacin
Niacin and hair growth go hand-in-hand because this B vitamin boosts energy and improves blood flow to the scalp.  A healthy scalp is crucial for healthy hair growth.
Nigella Sativa Oil
Studies established that sativa increased hair growth and was effective in treating telogen effluvium, a hair loss condition primarily experienced by women.  Hibiscus Rosa-sinensis Extract Studies of this leaf extract promoted more hair follicles in the anagen (growth) phase.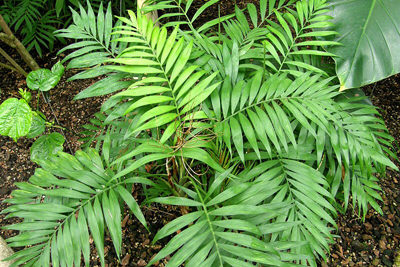 β-sitosterol
There are several reasons that may explain why phytosterols can be helpful in the treatment of hair loss.  One of their main characteristics is their anti-inflammatory properties.  Inflammation is often one of the characteristics of the alopecia scalp and several studies have shown that phytosterols have great anti-inflammatory purposes.
Citrus Medica Limonum Oil
A fragrant natural oil that is rich in Vitamin C and is a powerful antioxidant that helps protect the scalp and hair from free radical damage.
Polygonum Multiflorum Root Extract
Studies establish that this extract may be a highly effective anti-androgen through decreasing DHT amounts in your body by obstructing five alpha-reductase digestive enzymes
Rosemarinus Officinalis Leaf Oil
In certain studies, rosemary oil was just as effective a minoxidil.  It helped alleviate itchy scalps more successfully than minoxidil and stimulated hair growth.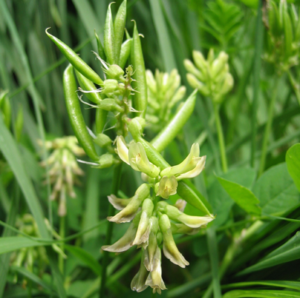 Cedrus Atlantica Bark oil
Subjects in a control group whose scalps were massaged with this oil saw a 15%-50% improvement in hair loss.
Phyllanthus Emblica
Studies confirm that this herb is a potent 5α-reductase inhibitor and hair growth promoter.
Can The DHT Blocking Shampoo Be Used With Minoxidil?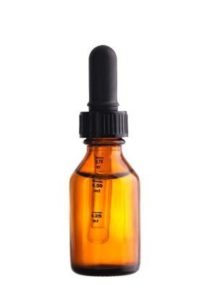 Absolutely.  Unfortunately, studies repeatedly reflect that minoxidil only works for a small percentage of its users.  And, for those who it benefits, it is more likely to slow the progression of hair loss, rather than actually regrow meaningful hair.  If you are using minoxidil, supplementing it with a product that has the ability to remove DHT and other toxins from your scalp can be essential to promote maximum absorption of the minoxidil active ingredients, thus increasing its effectiveness.
Can The DHT Blocking Shampoo Be Effective Without Prescription Drugs?
Yes.  The primary cause of hair loss is genetic.  When hair loss is caused by genetics, the presence of DHT in the hair follicle and scalp is almost always to blame for hair miniaturization.  Hair miniaturization is a phenomenon in which strands of hair become thinner, shorter, more brittle or weak with each successive progression through the hair cycle.  Over time, the miniaturization process leads to the appearance of thinner hair and hair loss.  By helping to remove DHT from the scalp, the Hair Restoration Laboratories' DHT Blocking Shampoo can assist in reversing and delaying the miniaturization process.
Can The DHT Blocking Shampoo Be Used By Men And Women?
Yes.  The DHT Blocking Shampoo can be used by men and women on a daily basis.  All adults seeking to prevent or reverse hair loss will benefit from the shampoo, as it is free from sulfates, parabens, silicones and artificial ingredients.  As with any hair loss regimen, it is recommended that you consult with your physician before commencing use of the DHT Blocking Shampoo.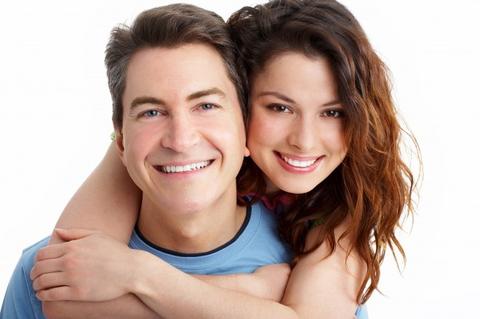 How Should I Use The Shampoo
The shampoo should be used daily and left on your scalp for a period of 3 to 5 minutes to allow for maximum absorption of the DHT-blocking ingredients.  Your hair's appearance will improve after the first use and hair loss benefits will be noticeable within a period of 3 to 5 months.  If you experience any irritation from the shampoo, please discontinue its use.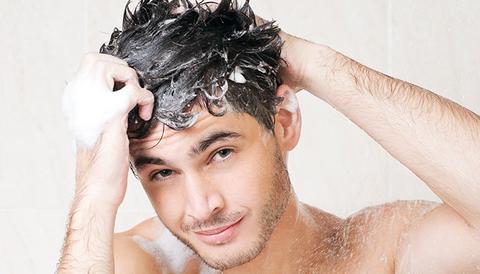 Manufacturer
Hair Restoration Laboratories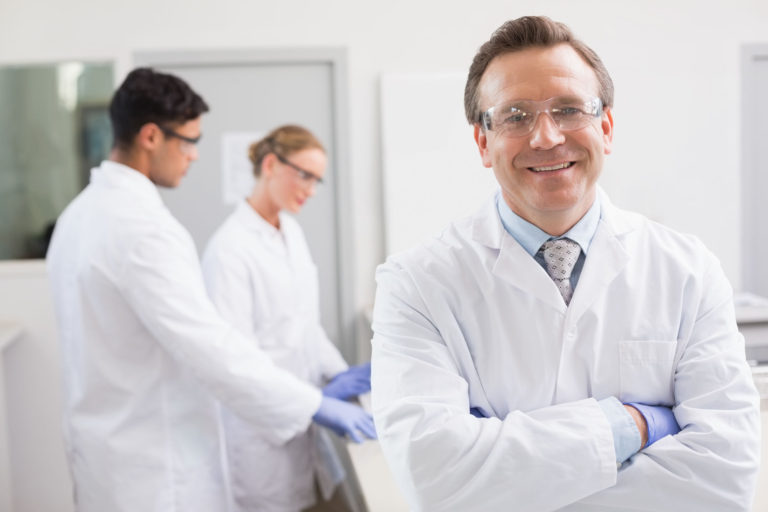 B
ased in the United States, Hair Restoration Laboratories has, since its founding, helped thousands of men and women with hair thinning and hair loss concerns.
Hair Restoration Laboratories was created when the founders saw their friends and family members experiencing hair loss and hair thinning.  Since inception, the company's mission has always been to thoroughly research, and to offer to men and women at a remarkably fair value, the most effective, non-prescription, and proven options available to treat hair loss and hair thinning.
You are not alone.  By age 30 more than 50% of men and 40% of women will begin to experience hair loss.  With each passing year, these percentages increase.  Therefore, if you wish to effectively combat hair loss, it is critical to act as quickly as possible the moment hair loss is first noticed.  The more you delay, the more difficult it becomes to slow down or reverse the hair loss and regrow your hair.  Simply, every day counts!
Surfing the internet for miracle hair loss cures won't heop.  Currently, miracle cures simply do not exist.  You need to exercise patience with any effective hair loss treatment.  Remember, you didn't lose your hair in only a few days.  Similarly, you must stick with products supported by science and independent studies.  No matter how enticing an advertisement might be, there is no lotion or potion being manufactured today that can guarantee success in your fight against hair loss.
Presently there are only a few specific options proven to help reverse the process of hair loss and regrow your hair.  Hair Restoration Laboratories promises they will bring you the best and most effective non-prescription products they can identify and/or develop to help you in this fight.  They pledge and sincerely hope that you too can resolve hair loss and hair thinning concerns with their hair loss treatment products.
Videos
Hair Restoration Laboratories
Hair Restoration Shampoo

Ingredients
Hair Restoration Laboratories
Ingredients - DHT Blocking Hair Loss Shampoo
Regular Strength

Aqua (Deionized Water)
Aloe Barbadensis Leaf (Aloe Vera Gel) Juice
Cocamidopropyl Betaine
Sodium C14-16 Olefin Sufonate
Lauramine Oxide
Decyl Glucoside
dl-Panthenol
Serenoa Serrulata (Saw Palmetto) Extract
Rosemarinus Officinalis (Rosemary) Extract
Argania Spinosa (Argan) Oil
Humulus Lupulus (Hops) Extract
Ganoderma Lucidum (Reishi Mushroom) Extract
Zingiber Officinale (Ginger) Extract
Ilex Paraguayensis (Yerba Mate') Extract
Biotin
Emblica Phyllanthus Extract
Lycopene Extract
Niacin
Soy Isoflavones
Hibiscus Sabdariffa Flower Extract
Curcurpita Pepo (Pumpkin) Seed Extract
Urtica Dioica (White Nettle) Extract
Tocopherol (Vitamin E)
Citrus Medica Limonum (Lemon) Oil
Linum Usitatissimum (Flax) Seed Oil
Hippophae Rhamnoides (Sea Buckthorn) Oil
Caffeine
Pygeum Africanum Extract
Glycerine
Leuconostoc/Radish Root Ferment Filtrate
Lonicera Japonica (Honeysuckle) Flower Extract
Lonicera Caprifolium (Honeysuckle) Extract
Salvia Officimalis (Sage) Extract
Camellia Sinensis (Green Tea) Extract
Astragalus Membranaceus Extract
Nigella Sativa (Black Cumin) Oil
Populus Tremulodies Bark Extract
Gluconolactone
Capsicum Frutescens (Cayenne Pepper) Extract
Parfum (Fragrance)
Phenoxvethanol
Ethylhexylglycerin
Professional Strength

Deionized Purified Water
Decyl Glucoside
Cocamidopropyl Hydroxysultaine
Sodium C14-16 Olefin Sufonate
Cocamidopropyl Betaine
Polyquaternium-47
Cocamide MIPA
Disodium Laureth Sulfosuccinate
Polyquaternium 80
Sodium Laurylsulfosuccinate
Melaleuca Leucadendron Cajaput Oil
Argania Spinosa Kernel Argan Oil
Saw Palmetto
Biotin (Vitamin H)
Nigella Sativa Oil
Phyllanthus Emblica
Cedrus Atlantica Bark Oil
Rosemarinus Officinalis Leaf Oil
Polygonum Multiflorum Root Extract
Citrus Medica Limonum Oil
Hibiscus Rosa-sinensis Extract
Nicotinic Acid Niacin
Tocopherol (Vitamin E)
Ketoconazole
Soy Isoflavones
b-sitosterol,Camellia Japonica Seed Oil
Phenoxyethanol
Ethylhexylglycerol
Citric Acid
Astragalus Membranaceus Root Extract
Ligustic Chuanxiong Root Extract
Salvia Miltiorrhiza Root Extract
Caffeine
Pygeum Bark Extract
Pumpkin Seed Oil
Cayenne Fruit Extract
Fragrance