L.A. Christine No. 2 Berry Face Exfoliant
$34
P
owerful!  a blend of 100% natural minerals and Lingonberry from Finland provides powerful exfoliation.  The high vitamin C content of the Lingonberry augments the vitamins and minerals.  It will target areas of dull skin and gently polish, lifting away rough, dead skin on the surface as well as other impurities.  The result is younger-looking, smoother skin.  It thoroughly cleans you skin, leaving it in perfect condition, ready for L.A. Christine's No. 3 Berry Face Oil.
• Use once or twice a week.  Using a cotton pad or face cloth, dampen your face and neck with water.
• Place 3 small scoops of No. 2 Berry Exfoliant in the palm of your hand.  Apply directly your dampened skin or alternately add a few drops of No. 3 Berry Face Oil to create a soothing polish past and apply.  Avoid the eyes.
• Using the fingertips, gently massage in a circular motion, the areas you wish to cleanse.  Rinse with clean luke-warm water then pat dry with a soft towel.
• Follow with No. 3 Berry Face Oilto moisturize your skin.
Features
L.A. Christine No. 2 Berry Face Exfoliant
All natural for all skin types - brimming with vitamins and minerals. Give skin a soft, supple glow.
Helps improve the appearance and health of the skin. Leaves your skin feeling refreshed.
Anti-oxidant, anti-inflammatory, paraben free with no oily/greasy residue. No animal testing - Cruelty free. No pesticides.
Made in the USA with Lingonberry from Finland.
1 oz.
Finnish Roots
The Uniqueness of L.A. Christine

I
nspired by the Finnish origin of founder Lea Anne Christine Fulton, the L.A. Christine brand was established in 2012 with the creation of the finest skin care products.
Scandinavia has been known, for centuries, for creating many highly sought after skin treatments.  Scandinavian skin treatments are used in saunas, spas, and contain arctic berries, natural ingredients, and other elements leading to a healthy lifestyle.  They are the focus of Finnish culture as well as the L.A. Christine brand.
Of special note is L.A. Christine's flagship product - the No. 3 Berry Face oil.  It is adored and used by Hollywood makeup artists and beauty consultants around the world.  Results are immediately visible and skin becomes healthy and radiant.  There's nothing else like it.
The Berry Blend - L.A. Christine's Exclusive
Finnish Lingonberry
, or puolukka, is a rare berry and unique in the fact that it is the highest anti-oxidant in the world.  Their growth period in the Arctic is extremely short and as a result they become highly extremely concentrated with nourishing strength.  Finnish Lingonberry contains 30% more vitamin C than does bluebrry.  They originate in the Scandinavian Arctic region, grow wild and natural in the forest, and cannot be cultivated.  They cannot contain pesticides and can only be picked by hand.
Nordic Wild Raspberries
are chock full of vitamins and minerals, spectacularly increasing the elasticity of the skin and reducing age spots.
Brazilian Acai Berry
is closely related to the Nordic Berry.  It is the warm-climate cousin, and harvested from palm trees in South America.  The Acai Berry is rich in omega fatty acids, as well as vitamin concentrates and minerals, yielding anti-inflammatory properties.
Manufacturer
L.A. Christine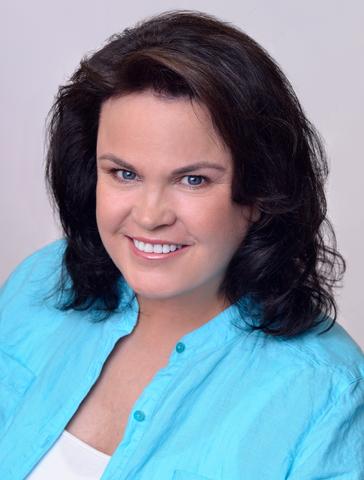 Lea Anne Christine was born in Helinski, Finland - a land of cold and dark winters and warm light summers with beautiful, clean natural surroundings.  Lea Anne moved with her family to other countries in Europe including Switzerland, England, Germany, and Slovenia, required that she adapt to varying climates.  With her dry and sensitive skin Lea Anne needed skin care for both herself and her family.