Miroir Brot "Reflet 19" Swing-Arm Wall-Mount Makeup Mirror, 24 Variations
$806
$652.86
R
eflet 19 is a 7.5-inch (19cm) wall-mounted hardwired makeup mirror by Miroir Brot of Paris, France. You can specify one of six different magnification choices, two of which employ Optical Glass magnification; 3x, 5x, 7x, 9x, 3x Optical, and 7x Optical. The pivoting solid brass extension arm moves through 180 degrees and the mirror "head" tilts up and down and swivels left and right. You can get the perfect viewing angle - easily. The extension arm will bring the mirror out to as far as 8.67" from the wall and will let it fold almost flat, back out of the way when not in use.
Shipped to you FREE directly from the Paris, France factory.
Features
PHOTO is for reference only. Please refer to the description and title for actual finish and magnification. Made by hand, in Paris, France and shipped FREE to you in about 21 days via Federal Express International Express.
Miroir Brot Reflet 19 wall-mounted makeup mirror 19cm in diameter which "translates" to approximately 7.5 inch diameter.
The mirror itself has a 7.5" Diameter and the swivel arm brings the mirror face out as far as 8.67 inches aind moves through 180 degrees. The "head" adjusts horizontally and vertically. Getting the best viewing angle is easy.
Magnifications include 3x, 5x, 7x, and 9x on high quality silver-backed mirror glass. Optical lens magnification is also available in 3x or 7x power. All this is supported by a pyramid-like pedistal of solid brass on a heavy glass base with the traditional "Miroir Brot" plaque affixed.
Finishes available include Polished Chrome, Polished Gold, Polished Nickel, or Satin Nickel (Titanium) - all with White Lacquered backs. 1-Year manufacturer's warranty.
About Miroir Brot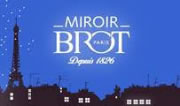 Found in the archives of the Manufacture de Saint Gobain, in the 18th century it can be found that François Brot, founded the establishment in 1826, in the heart of the Old Paris, near the historic Place de la République. Immediately, Miroir Brot achieves a great degree of success becomes the preemminent manufacturer it its field, in France and throughout Europe.
In 1875, Brot created and patentented a completely revolutionary mirror - the triple mirror. It instantly realized world-wide notoriety. Connisseurs referred to this ground-breaking mirror simply as 'un miroir Brot'.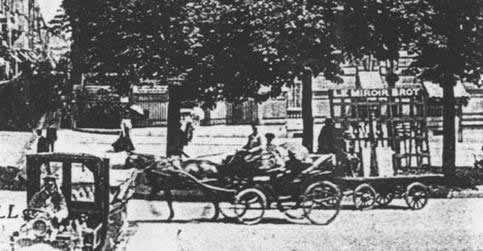 In 1927, Brot innovated again by creating the magnifying illuminated mirror. The "Mirophar" was born. The initial thrust was to equip automobiles, it ws in luxury hotels that Mirophar acquired its fame. Rather than a cheap gizmo, the amenity brought to the hotel guest, more than he expected for a meticulous make-up application or shave - especially with advancing age and declining eyesight.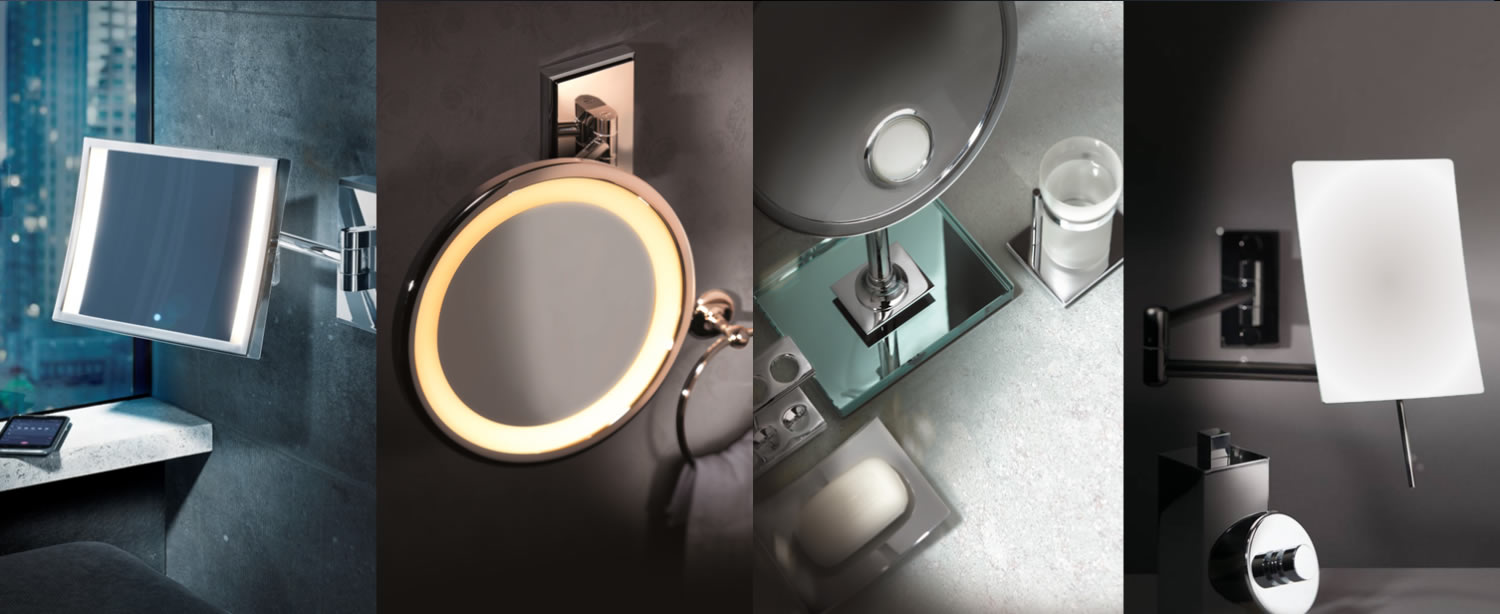 The "spotlight" was revolutionary and designed into the mirror surface, prevented the mirror from fogging.
Still manufactured at the Brot workshop in Paris after almost two hundred years, Miroir Brot carries on the age-old tradition of glass and copper brass working. Brot master glassmakers and brass craftsmen, following ageless techniques and know-how, create a wonderful and prestigious collection of mirrors.
The consistent and unequaled quality of Brot's mirrors sets the standard for the world.
The Art of the Manufacture

The Art of Finishing
Since its inception in 1826, the Maison Brot manufactures only the finest magnifying mirrors. And still today, The Brot mirrors are the standard of the world. To attain this degree of quality, four steps of meticulous processing is required .
Polishing to obtain a perfectly smooth surface:
To produce a shiny mirror that's flawless and totally smooth, polishing is an indispensable technique used to make Brot mirror finishing unique, homogeneous, shiny, and free of porosity.

To obtain the desired result, the polishing drums technique is used: The part to be polished is hand-held against the surface grinding and polishing wheels with discs of various materials including cotton, sisal, tampico, rope, and composite synthetic fibers. The wheels rotate at a high speed of approx 9,750 ft/minute and are generally coated with polishing paste.

Nickel Electroplating: The fusion of aesthetics and technology.
The electrolytic nickel plating is the most important step. Before a final finish can be applied, the nickel plating forms a barrier against corrosion.


Galvanic technique:
Galvanic electroplating is used to electrolytically deposit metals on substrates prepared in advance. Through this process high-end and noble metals are applied to Miroir Brot arms, brackets, and frames. Metals examples are chromium, nickel, and gold.

This technique has the end result protection of Miroir BROT mirrors against corrosion, and oxidation - whether by contact with air or moisture; and gives a protection against aging.

Miroir BROT uses this technique for its decorative effect to give BROT mirrors the aesthetic properties that make artistic elements, and decorative designs for your home.

Gilding: The symbol of wealth.
Gold is still considered the symbol of wealth and luxury. Gold is soft, ductile, and malleable. It is principally used for decorative effect, but as a noble metal it has an extraordinary resistance to oxication and corrosion. Miroir Brot as point of honor, maintains this symbol of wealth by using pure 24 carat gold for its gold finished products.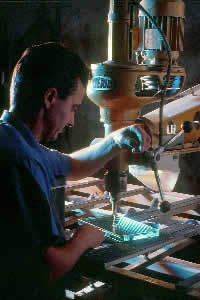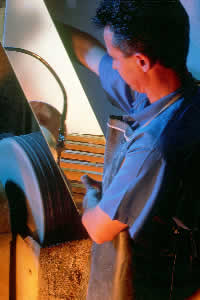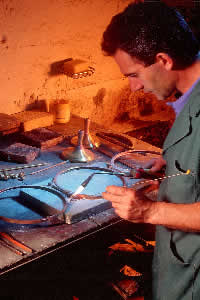 Optical Glass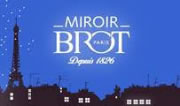 About Optical Glass
O
ptical glass must be flawless, containing no tiny flecks, streaks, or bubbles, all of which are usually present in ordinary glass.  
The selection of purified raw ingredients is a key factor in glass-making since different materials afford different characteristics to the finished product. Considerations include the index of refraction or the speed of light through the glass; the Abbe number or the amount of dispersion as light travels through the glass; the coefficient of expansion, and more.
To achieve the excellence required by optical glass molten glass is super-heated well beyond the temperature required for regular glass.  This is done in a platinum chamber where tiny bubbles in the molten glass grow larger, rise to the surface and burst, thus eliminating any bubbles in the mix.  The glass is then homogenized by a special platinum stirrer with curved paddles.  The optically pure glass is then delivered through a platinum delivery tube.
For mirror optics, Miroir Brot uses 10mm Optical Glass, as opposed to 3mm glass used in other mirrors.  More importantly, regular glass mirrors use glass molded to a concave shape to provide magnification.  Optical Glass mirrors use flat glass that has a precision-ground convex curvature on one side - literally a lens.  The grinding and polishing process is exacting and held to precise tolerances used for fine optics for telescope and camera lenses.
The result is a perfectly curved surface, free of bubbles, flecks, and streaks.  Once you view your image in an Optical Glass mirror, there's no going back.
Further information and technical data can be found at the following two websites, among others:
http://www.edmundoptics.com/resources/application-notes/optics/optical-glass/
http://www.cmog.org/article/continuous-perfection-optical-quality-glass
Mirror Finishes