African Shea Butter Body Conditioner by Peini of Ghana
$16.99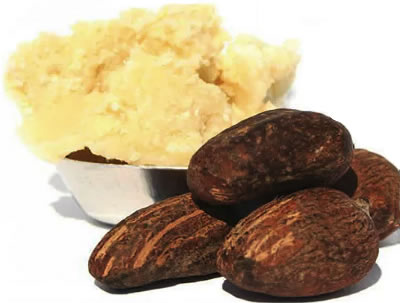 P
eini's 100% Natural Shea Butter Body Conditioner (Fragranced) will leave your skin feeling soft, smooth, and elastic.  You can use it every day and it will help with cracked skin, eczema, and psoriasis.  It also will sooth your skin after exposure to the sun. All-natural ingredients include shea butter, coconut oil, olive oil, sunflower seed oil, baobab oil, glycerine, and Vitamins A, C, E, F, and K.
Shea butter softens, moisturizes and nourishes the skin, hair, and scalp while at the same time offering approx. 6 SPF sun protection.  It also aids in collagen production.  Baobab oil is amazingly rich in nutrients including all three Omega fatty acids and vitamins.  The benefits to the skin, hair, and scalp are huge.
Features
Shea Butter Body Conditioner 8.45 oz.
Made of 100% all natural ingredients in Ghana, Africa.
Ingredients: Aqua,Shea Butter, Baobab Oil, Olive Oil Coconut Oil Emulsifying Wax NF,
vitamins A, C, E, F and K, and Phenoxyethanol, a preservative approved for natural products.
Shea Butter used in Africa for years preserves, nourishes, the skin, hair, and scalp.
Baoba Oil is rich in nutrients, antioxidants and vitamins.
About Pieni
P
eini means "Gift" in Dagbani, a major language in the northern part of Ghana spoken by the people of Dagbon. It is a 100% natural skin-care brand made from Coconut Oil, Olive Oil and its primary wonder material, Premium Grade A SHEA BUTTER. It is nature's special Gift to the skin.
Shea Butter & Boabab Oil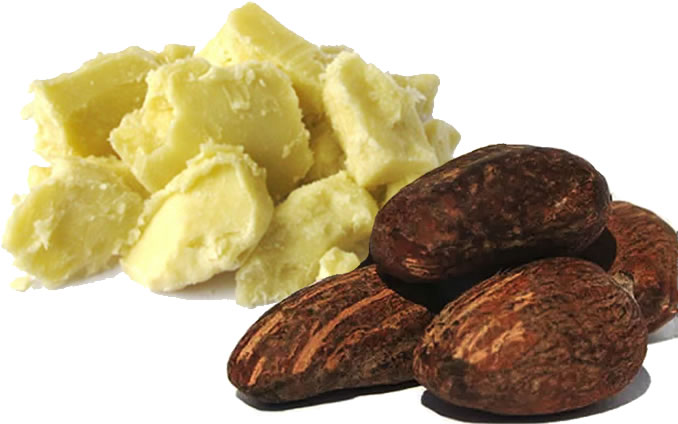 Shea Butter
is superfood for the skin.  It's made from the fruit of the Shea (Karite) or Savannah tree.  The tree grows naturally in Nigeria and in other West Africa countries. It's from the fruit of the tree, which is similar to a plum, containing a nut.  The nut is removed and dried after which the kernel inside is ground up to create Shea Butter.
Shea Butter nourishes and moisturizes and has softening benefits while offering UV protection.  It has an SPF rating of approximately 6.  It provides the skin with essential fatty acids and other nutrients that are essential for collagen production.  It's an anti-oxident (vitamin E) and has properties that regenerate and restructure.
Shea butter has been used for years all over Africa to improve skin and hair quality.  It is often referred to as "Women's Gold" due to its amazing skin properties.
If you were to use raw Shea Butter you'd simply melt a small quantity in the palm of your hand by rubbing your hands together and massaging it gently into the face, hands, body, and/or hair and scalp.
---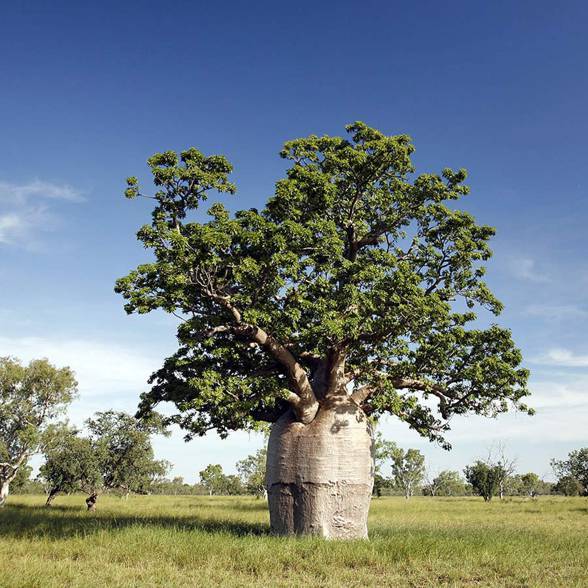 Baobab Oil
is made by extracting it from the seeds within the fruit of the baobab tree.  The trees are found in many parts of Africa and are often referred to as "upside down" trees because of their thick trunks and spidery root-like branches.  Also called the "tree of life", the fruit of the baobab tree is loaded with nutrients and the huge tree trunks store gallons of water.  Elephants and other animals chew on the bark for hydration.  The flowers of the baobab tree bloom once annually, opening at night.  The flowers are pollinated by wasps, bees, and bats and then produce the fruit, the seeds of which produce the incredible baobab oil.
Baobab powder, which is made from the fruit, contains more antioxidants than any other fruit on Earth.  Baobab oil is made from the fruit.  The oil is fantastically rich in nutrients containing all three Omega fatty acids (3, 6, and 9) as wall as some other rare fatty acids.  The oil also comprises vitamins A, D, E, and K plus dihydrosterculic acid, malvalic acid, linoleic acid, oleic acid, palmitic acid, ad stearic acid.