Features
Made from solid stainless steel.
Fits all Sirio models.
Choice of polished or brushed finishes.
Manufacturer / Video

Amba's stated mission is to bring to the American market a collection of quality products that enhances life style and the spaces in which we live.
Amba's initial focus was upon bringing the comfort of affordable stainless steel electric towel warmers (rails/racks) to North America. They are proud to have achieved this goal.
For 18 years, Amba Towel Warmers have been made of long lasting 100% stainless steel that are offered in different finishes including polished and brushed stainless steel, white and oil rubbed bronze. The wide range of styles across the Amba Towel Warmer Collections, Jeeves, Elory and Amba's other collections are appearing in bathrooms, pool houses, yachts, spas, saunas, and mudrooms across North America.
This achievement led Amba to seek other quality products that enhance life style and the spaces in which we live. Now Amba includes a collection of Italian design Towel Warmers and Heat Radiators by Emmesteel. A compliment to our existing collection of products the Emmesteel Collection offers a range of stylish heating solution and a selection of towel warmers unrivaled in style.
Gallery
Photo Gallery
Jeeves Customer Installations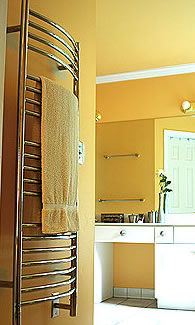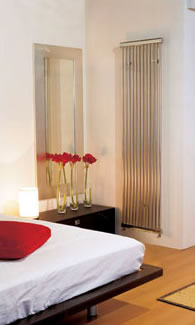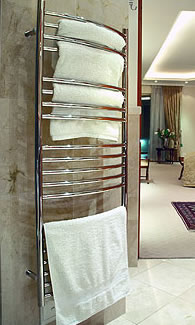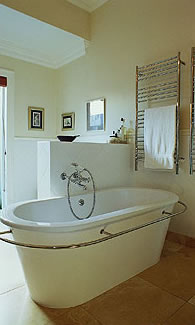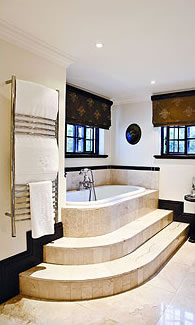 Finishes
Amba Finishes

Every finish is not available in every model.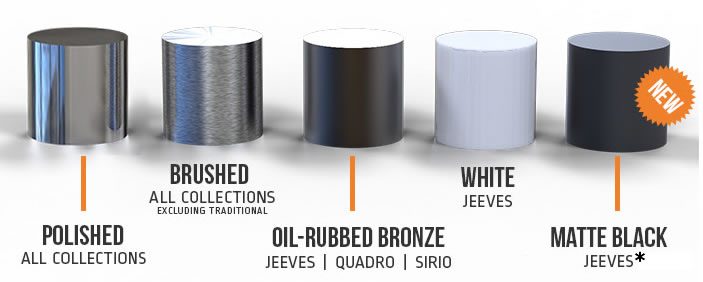 *Jeeves Matte Black stocked models: C, D, E, H, K Straight, L Straight.
*Jeeves Matte Black, special order models: F, I, J, M. Call us for information:
Custom Colors
QUADRO   SIRIO   ELORY   VEGA