Keuco Edition 400 Crystalline Glass Shelf with Brackets, 2 Sizes, 3 Finishes
$310
$232.50
A
1/16" or 1/8" thick glass shelf in the bathroom is not only insubstantial, but looks cheap. Keuco's Edition 400 crystalline glass shelves are a solid 5/16" thick with polished edges and no green tinge - rock solid. A crystalline glass bathroom shelf by Keuco is in keeping with a luxurious bathroom. The sleek lines and superb quality of a Keuco product will pamper you and captivate you with its flawless finish, carefully crafted straight edges, and rounded inner surfaces. The Keuco Shower Basket is available in 3 finishes - Polished Chrome, Brushed Black Chrome, and Brushed Nickel. The shelf is almost 5" deep (4.92" and available in 27-1/2" or 41-5/16" lengths.
Features
Keuco Edition 400 Glass Shelves with brackets are part of a comprehensive selection of world class quality bathroom decor.
The Keuco bathroom shelf is an excellent storage solution - solid looking and luxurious, with hidden mounting hardware.
Made from rust-proof aluminum and impeccably finished in Polished Chrome, Brushed Black Chrome, or Brushed Nickel.
4.92" Deep x 5/16" Thick, made of tempered glass with edges polished, and no green tinge on the edges. 27-1/2" or 41-5/16" lengths.
5-Year Warranty, 10-Year parts availability. Keuco bath hardware is made in Germany and shipped FREE to your door via FedEx International in about 21 days.
About Keuco
About the Company
F
rom humble beginnings in Germany in 1879,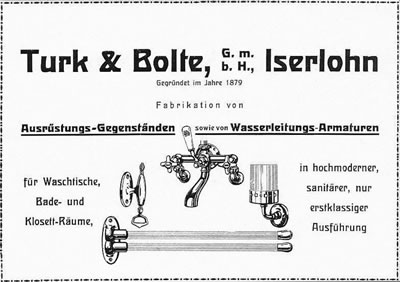 through a gradual metamorphisis and evolution until 1953, KEUCO was born. KEUCO has developed a reputation for excellent design, meticulous craftsmanship, perfect function, and extended longevity.
Today there are KEUCO plants in Hemer, Gutersloh, and Gunde and their products number about 6,000. The company is still owned by the original four families - de Becker, Remy, Himrich, and Knoig. Management is by Englebert Himrich, Managing Partner, and Hartmut Dalheimer and Manfred Normann, Managing directors.
KEUCO Innovation
Excellent design, technical sophistication, and ease of use are hallmarks of KEUCO products. It's products must combine sensible functionality with aesthetic forms. Over 93% of KEUCO products are made in Germany at plants with highly skilled employees - yielding consistently high quality and subject to strict quality assurance measures and controls. KEUCO products have immaculate surfaces, perfect functionality, and are extremely long-lived.
From Hartmut Dalheimer, Managing Director
"To achieve the high quality we strive for daily, the most important factor is our employees. This is especially true against the backdrop of the many different materials we use - from wood to aluminium, zinc casting and brass, right through to ABS and glass. Paired with their willingness to always go a step further and adopt new technologies, the know-how of the employees regarding the various materials gives us the extra scope we need to focus on design. And that makes it possible to design unique products."
The Environment
Sustainable solutions is embued in KEUCO's corporate philosophy. The company strives to preserve both water and energy, both with its products and its manufacturing systems. Timeless aesthetic design and high quality contribute to future utilization of KEUCO products. An extensive supply of spare parts is maintained, further ensuring future-proofing KEUCO products. "We configure our processes so that they have as little impact on the environment as possible and conserve resources. We do this for the sake of coming generations." Engelbert Himrich, Managing Partner of KEUCO

Left to right: Josef Himrich, Kaul Keune, Hermann Bonner, and Eduard Baron de Becker Remy.
Keuco Video
One of the finest...
Keuco creates one of the finest lines of bathroom accessories in Europe.
We bring to America the exceptional line of Keuco Makeup Mirrors.
"Aesthetics in the bathroom is our passion. We are always searching enthusiastically for new forms, new materials and new technologies. A search for the perfect synergy of the sensible and the sensuous."
Hartmut Dalheimer, Managing Director
Brushed Black Chrome
Brushed Black Chrome Finish
Some examples of Brushed Black Chrome finish (not to scale):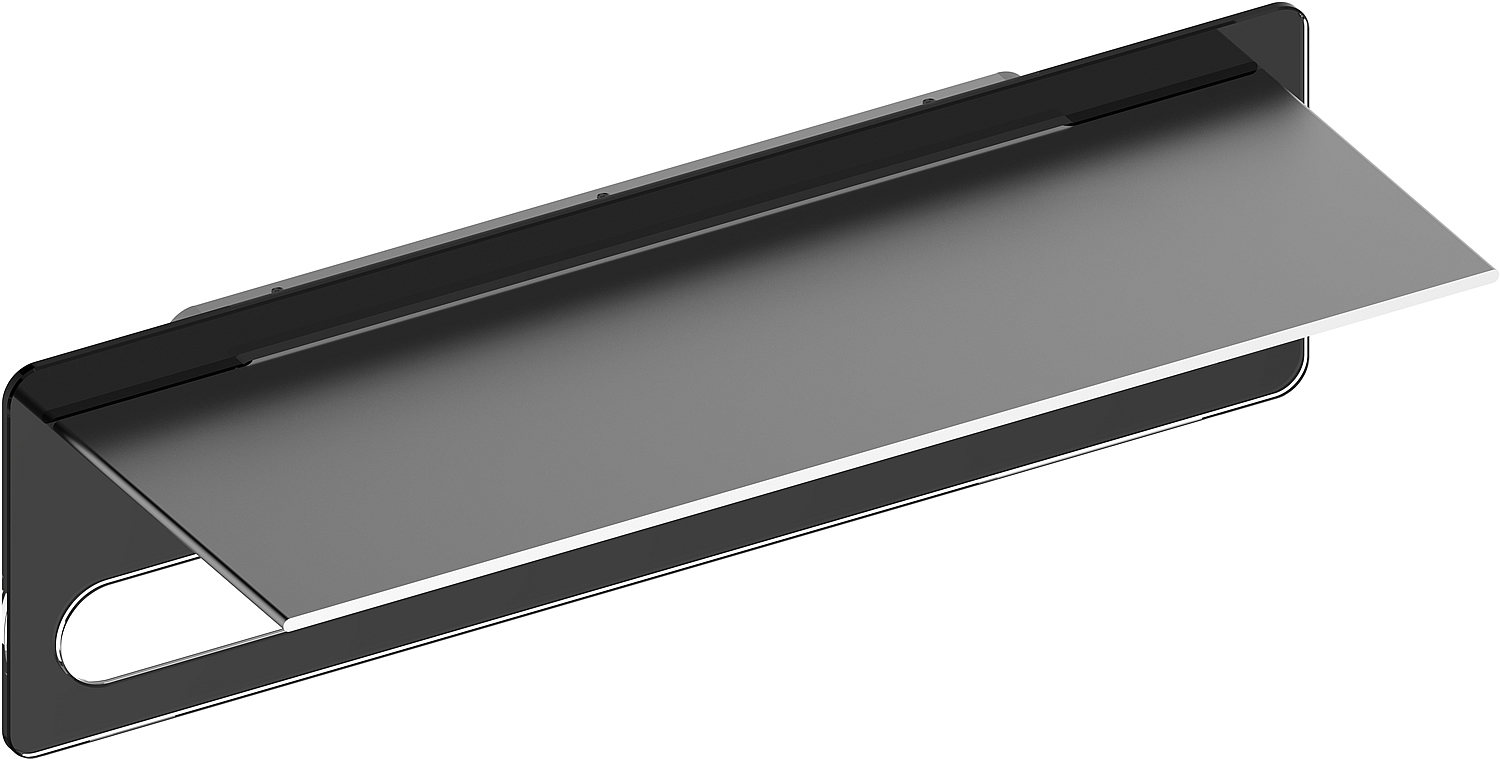 Collection Moll Shower Shelf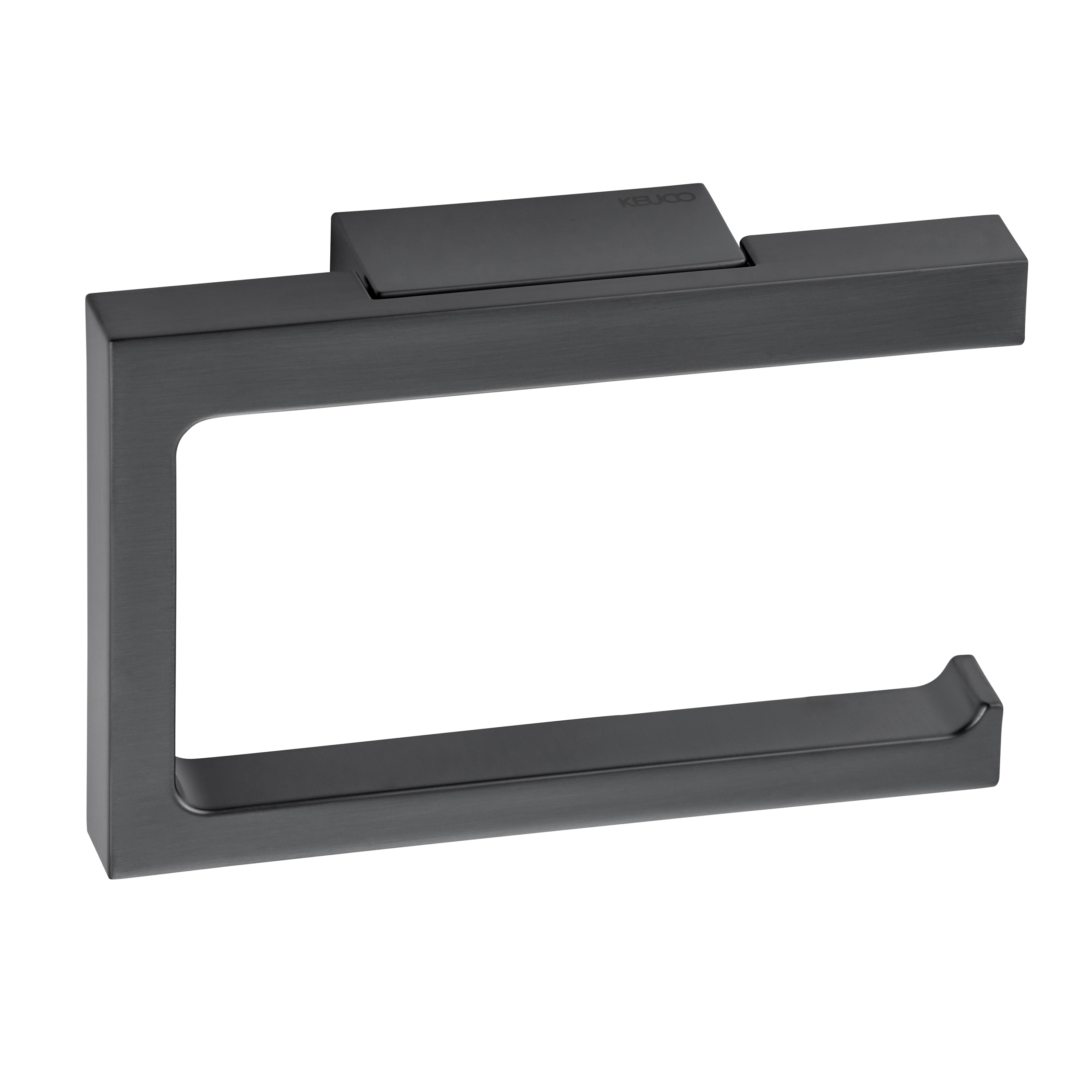 Edition 11 Toilet Paper Holder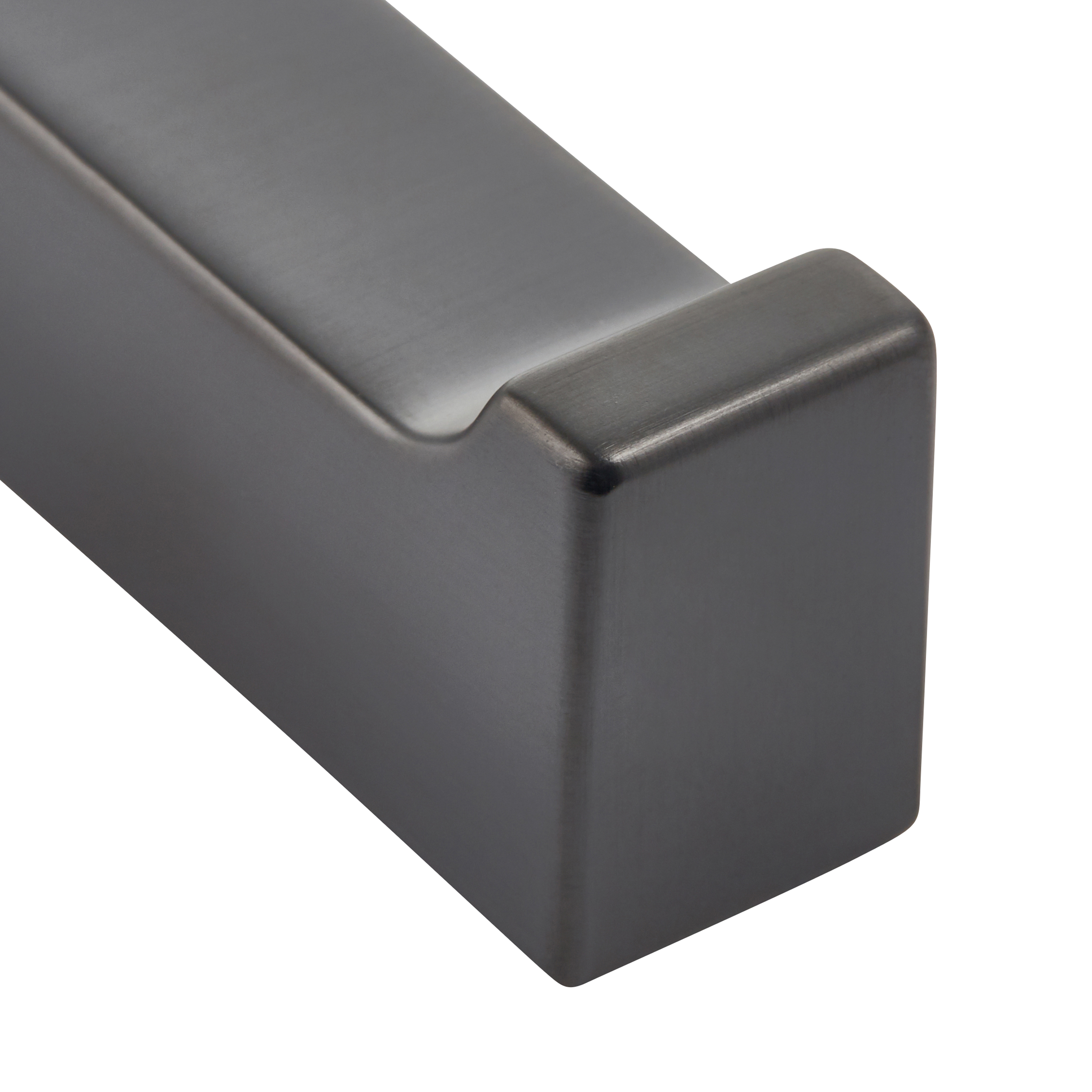 Detail