Keuco Plan Care Rail-Mount Tip-Up Backed Seat, 3 Finishes
$1,600
$1,200
T
his Keuco Plan Tip-Up Seat is designed to be installed on a rail or grab-bar system. The seat and back are available in Dark Grey, Light Grey, or White. The mounting and frame are is Polished Chrome. The design is in the Plan Care series. IMPORTANT: Before installation the load capacity of the rail system must be checked by a professional install, with regard to the expected load of up to 242 lbs. This Product must be installed and operated in accordance with the mounting instructions that are included with the original packaging. Hardware is not supplied and we strongly recommend that the correct choice of anchors has to be determined by a professional installer in accordance with, and following local building codes. This product is no stronger than the mounting hardware and wall structure to which it is attached and it must be firmly secured to function as intended! Neither Keuco nor we, assume liability for personal injury or damage to property caused by inadequate mounting.
Features
This Keuco Plan Tip-Up Seat is designed to be installed over a rail system or grab bar system. It has a comfortable seat and seat-back and tips up and out of the way when not in use.
When mounted on a properly installed rail system the seat is capable of holding 242 lbs. The mounting hardware and frame are designed in the Plan series and heavily Chrome plated.
The seat is 14-15/16" Wide x 12-3/16" Deep. Total depth to the wall is 18-1/2". Overall height, including the brackets: 19-9/16".
The Mounting Brackets are Polished Chrome finished. Seat colors: Dark Grey, Light Grey, or White.
This Product must be installed on a professionally installed rail or grab bar system that has a load capacity equivalent to or greater than the seat iself which has a capacity of 242 lbs. Neither Keuco nor we, assume liability for personal injury or damage to property caused by inadequate mounting.
5-Year Warranty, 10-Year parts availability. The Keuco Tip-Up Seat is made in Germany and shipped FREE to your door via FedEx International in about 21 days.
About Keuco
About the Company
F
rom humble beginnings in Germany in 1879,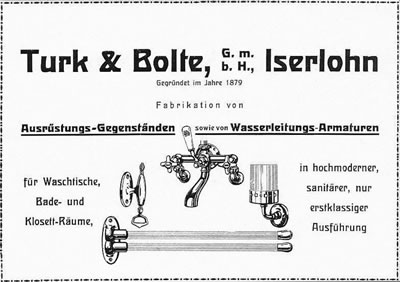 through a gradual metamorphisis and evolution until 1953, KEUCO was born. KEUCO has developed a reputation for excellent design, meticulous craftsmanship, perfect function, and extended longevity.
Today there are KEUCO plants in Hemer, Gutersloh, and Gunde and their products number about 6,000. The company is still owned by the original four families - de Becker, Remy, Himrich, and Knoig. Management is by Englebert Himrich, Managing Partner, and Hartmut Dalheimer and Manfred Normann, Managing directors.
KEUCO Innovation
Excellent design, technical sophistication, and ease of use are hallmarks of KEUCO products. It's products must combine sensible functionality with aesthetic forms. Over 93% of KEUCO products are made in Germany at plants with highly skilled employees - yielding consistently high quality and subject to strict quality assurance measures and controls. KEUCO products have immaculate surfaces, perfect functionality, and are extremely long-lived.
From Hartmut Dalheimer, Managing Director
"To achieve the high quality we strive for daily, the most important factor is our employees. This is especially true against the backdrop of the many different materials we use - from wood to aluminium, zinc casting and brass, right through to ABS and glass. Paired with their willingness to always go a step further and adopt new technologies, the know-how of the employees regarding the various materials gives us the extra scope we need to focus on design. And that makes it possible to design unique products."
The Environment
Sustainable solutions is embued in KEUCO's corporate philosophy. The company strives to preserve both water and energy, both with its products and its manufacturing systems. Timeless aesthetic design and high quality contribute to future utilization of KEUCO products. An extensive supply of spare parts is maintained, further ensuring future-proofing KEUCO products. "We configure our processes so that they have as little impact on the environment as possible and conserve resources. We do this for the sake of coming generations." Engelbert Himrich, Managing Partner of KEUCO

Left to right: Josef Himrich, Kaul Keune, Hermann Bonner, and Eduard Baron de Becker Remy.
Keuco Video
One of the finest...
Keuco creates one of the finest lines of bathroom accessories in Europe.
We bring to America the exceptional line of Keuco Makeup Mirrors.
"Aesthetics in the bathroom is our passion. We are always searching enthusiastically for new forms, new materials and new technologies. A search for the perfect synergy of the sensible and the sensuous."
Hartmut Dalheimer, Managing Director